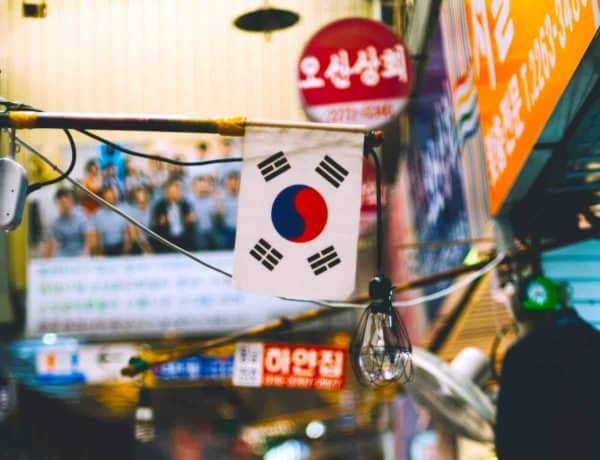 Korea's central government has designated port city Busan as a "special free zone" for the development of blockchain technology (encrypted and distributed databases), but has stopped short of permitting ICO's, FN News reports.
The designation was made as part of a program implemented by the Ministry of Small and Medium-sized Venture Business (Gyeonggi Venture Business Administration) which also named Sejong as free zone for the development of autonomous driving and Gangwon as a free zone for "digital health care" development.
In all, 58 localities received some kind of designation as special industrial free zones.
Despite pressure applied by "blockchain industry" advocates, including some politicians, ICOs (initial coin offerings), a means of raising money directly from retail investors to ostensibly fund blockchain development projects, remain illegal in Korea.
Regarding this, FN News writes:
"Over the past year, there have been no plans to foster digital assets such as…(ICO) institutionalization and asset tokenization (which) have been continuously demanded by the block-chain and cryptographic industries, including local governments such as Busan and Jeju Island."
Korea was one of the global epicentres of the crypto craze of 2017, and data released recently by the Korean Ministry of Justice indicates that South Koreans lost $2.7 billion USD (2.7 trillion KRW) to cryptocurrency scams between July 2017 and June 2019, 

The ministry also said it has indicted and detained 132 individuals accused of cryptocurrency fraud and indicted another 288 individuals without detaining them.

FN News says, "the block-chain and cryptographic industries have demanded that the block-chain special zone be structured in a similar manner to Singapore so that a step-by-step ICO institutionalization can be achieved," but this has not been arranged.

Busan will allow the testing of a, "legal currency-based local currency (digital voucher) of Pusan ​​for carrying out…demonstration project(s) directly related to the tourism business in Pusan." This "digital voucher" may resemble a stable coin, which have been "partially approved" under Korean Electronic Financial Transactions Laws.

An unnamed "blockchain lawyer" told the outlet, "The government, which has forbidden all forms of cryptograph(ic tokens), turned the local currency into a digital voucher."

"Blockchain technology" (encrypted ledgers) typically store information permanently in a manner where that data cannot be altered without permission of key people charged with collectively managing the ledger.

But in the interest of privacy laws, which require periodic deletion of personal information, one commentator claimed, "We have decided to take sensitive personal information on a separate server and record location values ​​in a blockchain."

Sponsored Links by DQ Promote