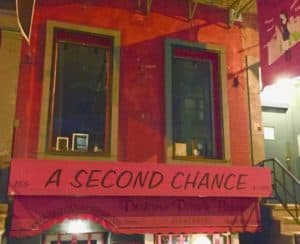 Tenacious and liquid crypto exchange Bitfinex and affiliate companies had hoped that a fraud case brought against them by the New York Attorney General (NYAG) would be wrapped up this week.
Instead, a formerly sympathetic judge has granted an extension, The Block reports.
Bitfinex, iFinex, and Tether, affiliate companies, have been fighting orders issued against them under powerful Martin Act securities laws in New York compelling them to provide comprehensive records and freeze certain funds.
The fraud investigation ensued after Tether, a company that has issued more than $4 billion in synthetic USDs (tethers) for use in crypto trading and arbitrage, loaned Bitfinex $650 million USD to cover $850 million USD in exchange funds seized by the Panamanian government.
The NYAG says parent company iFinex, et al, failed to disclose the loan in a timely way to investors. New York also says the loan took place in the fall of 2018, but Tether did not change its terms of service to (indirectly) indicate the loan until almost March.
Up until the end of February 2019, Tether had always claimed publicly that every tether (USDT) it issues into global crypto trading markets was always covered 1-to-1 by equivalent US dollars held in reserve.
Lawyers for iFinex, et al, have been arguing for dismissal, claiming that New York does not have jurisdiction because tethers, so-called "stable coins," are not securities.
Tethers have in fact fluctuated in value, and have traded for between $0.88 and $1.04 USD, though their value is intended to stay stable.
Lawyers for iFinex, which is registered in the Virgin Islands, have also claimed its companies do not serve customers in New York.
Not so, said the New York AG- all three entities do in fact operate in New York:
"(E)ven a cursory examination of the facts gathered to date in the OAG's investigation shows that Respondents have extensive and consistent contacts to New York…Respondents had, and continue to have, clients located in and doing business from New York…held accounts with two New York banks and at least one other New York-based financial institution during the relevant time period… used to transfer money to and from clients of the Bitfinex and Tether platforms; one of Respondents' most senior executives resided in and conducted work from New York for several years; Respondents have repeatedly engaged New York firms to assist them in their business objectives, including to make statements to the markets about the operation of the Bitfinex trading platform and the cash backing of tethers; and as recently as 2019, Respondents opened a trading account with at least one New York-based virtual currency firm…Their ties to New York are many and deep."
Not so, countered iFinex, et al- all of these parties were served by foreign proxies.
This week, however, The Block reported that an individual who asked to remain anonymous signed up and traded on Bitfinex under the user name "ImaNYresident" simply by indicating when asked that he/she/they did not reside in New York.
Doing so was "easy," The Block claimed.
According to the outlet:
"The anonymous user was able to complete transactions over the course of a week while being recognized by the Bitfinex platform as signing in and transacting from New York (due to IP address information). The account did…find that Bitfinex prompted further Know Your Customer protocols when attempting to purchase LEO, which ultimately prevented the account from purchasing the newly launched exchange token."
As well:
"Later, the user was able to withdraw the purchased digital assets off the exchange and into a user controlled wallet address; to leave all doubts of actually being a U.S customer, the user left a note on the withdrawal transaction that stated, 'I am a NY Resident.'"
In Monday's court appearance, iFinex reportedly argued that no system for blocking New York users is completely fail safe.
Judge Cohen, who previously limited the extent of records iFinex, et al, were required to provide, decided Monday not to dismiss and instead extended the period of investigation for another 90 days, with a date for the next appearance yet to be set.