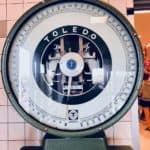 Huobi, a crypto exchange and digital asset ecosystem, has partnered with Global Digital Finance (GDF) to help establish best practices and standards for the emerging digital asset marketplace.
GDF launched in the UK in 2018 and claims a good number of digital asset focused members. A current code of conduct by GDF is available for download here.
Huobi says it now sits on the organization's "Patron Board and Advisory Council" alongside other crypto leaders like Circle, Coinbase, DLA Piper, Diginex, Hogan Lovells, R3, Steptoe and more.
Chris Lee, CFO of Huobi, says that as a Patron Member Huobi is honored to work with global digital asset firms:
"Through our efforts, we have infinite faith in promoting the development of this industry while addressing major issues surrounding market integrity, compliance, practice standards and business models. Huobi believes blockchain technology could benefit our society, and we will continue to devote ourselves to this case."
As part of board membership, Huobi states that it is now co-chair of GDF's Market Integrity Working Group, where it will help address issues like wash trading, market manipulation, and other abusive practices.
Wash trading and manipulation are two significant problems in the crypto sector. Numerous reports have highlighted the degree of bogus trades which run rampant in the industry as exchanges seek to show active trading and solid liquidity.
Teana Baker-Taylor, GDF's Executive Director, commented that integrity and credibility of crypto markets are currently major hurdles for mainstream and institutional adoption of digital assets, as well as a key concern for regulators.
"The goal of GDF's Market Integrity Working Group is to devise a set of pragmatic, implementable guidelines that, if adopted by digital asset service providers, will promote a fair, ethical and transparent industry."
Huobi says that it has registered its self-attestation for its licensed service provider to the GDF Registry, committing to adopt the GDF Code of Conduct.