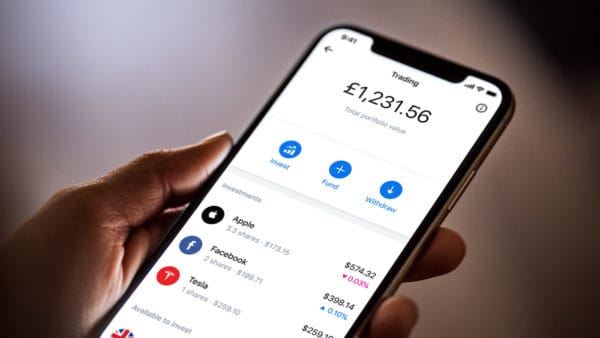 Digital bank Revolut is now offering commission-free stock trading service. Revolut has indicated its intent to offer a brokerage service in the past. The Fintech is now allowing Revolut Metal customers first access with access to all customers being rolled out in the coming weeks. Revolut states that customers may now trade in 300 US-listed securities on the NYSE and NASDAQ.
Trades will be executed in partnership with DriveWealth LLC on behalf of users within market opening hours.
The company said it will add additional equity offerings in the future, including access to UK and European stocks, Exchange Traded Funds (ETFs) and the ability to invest via a Stocks and Shares ISA. The plan is to expand access on a global scale, with Revolut users outside of the European Economic Area (EEA) gaining access in the future. Revolut did not say if options or other security offerings will be included in the future.
Revolut Metal customers will be able to make 100 free trades per month, while Premium customers will be capped at eight, and Standard customers at three. Trades made outside of  the monthly allowance will be charged at just £1 per trade, and an annual custody fee of 0.01%. Real time price updates will be available in the Revolut app.
Revolut's brokerage service will not require a minimum and fractional shares will be made available thus making investing in stocks more approachable to a wider audience.
All currency transactions will be made within Revolut's multi-currency wallet, meaning anyone wishing to invest can transfer money from their home currency account into US Dollars using Revolut's exchange rates and automatic conversion process.
Nik Storonsky, co-founder & CEO of Revolut, said the new service is another huge step forward making financial services more accessible to a wider audience:
"Investing in the stock market has been closed off to ordinary people for far too long, which has led to real problems for people as they search for effective ways to make the most out of their savings," said
"We've made sure that investing through Revolut is low cost, easy to use and available to everyone, even if they only want to try with very small amounts. This is only the beginning for our commission-free trading offering, as we'll be rolling out access to different markets and investment products in the near future."
Revolut currently claims over 6 million customers. Expansion plans are in the works to cross the Atlantic and provide digital banking service in North America. Most recently, Revolut launched in Australia.