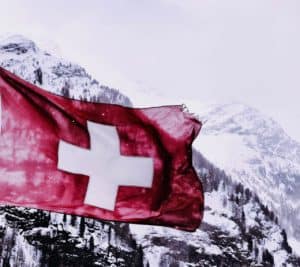 Fintech startup Aximetria GmbH has become a member of the Swiss Financial Services Standards Association (Verein zur Qualitätssicherung von Finanzdienstleistungen or VQF) in a step towards providing financial services in Switzerland. VQF is a Self Regulatory Organization (SRO) and is officially recognized by the Swiss Federal Financial Market Supervisory Authority (FINMA). VQF is obliged to supervise its members with regard to the combating of money laundering and the prevention of the financing of terrorism.
FINMA recognizes a handful of SROs that may carry out financial compliance activity. Aximetria states it is the 5th "B2C Fintech startup" in the Crypto Valley (Zug, Switzerland) to receive the approval.
Aximetria is not licensed by FINMA but membership in VQF indicates compliance with Swiss AML laws.
Aximetria seeks to provide digital banking plus crypto services including the issuance of debit cards, currency exchange, cryptocurrency exchange, and peer-to-peer payments.
Aximetria reports that it will seek to provide services to people around the world underserved by traditional banks. The Fintech is striving to provide "Swiss-level finance services to global consumers in Europe, Africa, Asia, and Latin America." The aspiring digital bank claims it will offer "secure financial instruments globally."
Aximetria says users are required to go through a "rigorous, remote verification process," after which they can buy or sell global currencies. Users may also securely store and exchange other currencies.
The company claims to have created a voice authorization process to enable "truly secure monetary transactions." This biometric identification technology is said to provide "100% error-free identification."
The country of Switzerland has positioned itself as embracing Fintech innovation and blockchain tech more specifically. Switzerland was one of the first country's in the world to establish rules for digital asset offerings.