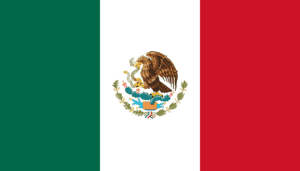 Bitso, cryptocurrency platform in Mexico that claims one million users, has become the first Latin America company to be fully licensed as a Distributed Ledger Technology (DLT) Provider in Gibraltar. Bitso will now operate within a regulated environment thus ensuring custody, withdrawals, and trading of cryptocurrencies, adhere to Gibraltar rules. Blockchain focused law firm Isolas LLP advised Bitsos on receiving the DLT License.
Bitso reports that it has been involved in the enactment of Fintech Law in Mexico and participated in many national and international forums to encourage and support the development of the right legal and regulatory framework for the crypto sector.
In a blog post, Bitso called the approval a key step in platform growth:
"The approval and regulation of Bitso by the GFSC represents a key step on our way to providing a platform that connects traditional and digital economies, not only in Mexico but in Latin America and Europe, and we are thrilled to share this with you. We would also like to thank the Government of Gibraltar for their continued support, and our team in Mexico and Gibraltar who have assisted Bitso with the licensing application process."
Bitso apparently met the Gibraltar Financial Services Commission team during an international FATF forum.
Daniel Vogel, co-founder and CEO of Bitso, said that after much study they concluded that  Gibraltar regulation was suitable "since it is conveyed through the application of principles rather than rigid rules."
"The regulatory team of the Gibraltar Financial Services Commission (GFSC) formulated a system of nine principles for the regulation of DLT businesses," explained Vogel. "[This] seemed to be the best option for us because they prioritize caring for clients, providing them with greater security, transparency and trust over systems and funds."
Felipe Vallejo-Dabdoub Head of Public Policy, Risk and Compliance of Bitso said the license is a step in the direction of upholding security and reliability and a testimony of the commitment they have as a company in that regard.
"When public and private sectors coordinate, the positive aspects of technologies are highlighted in favour of customers and society as a whole. In that sense, we feel privileged in working with Gibraltar authorities who have a deep understanding of blockchain technology."
Bitso said the license has positioned the company as one of the most innovative financial services providers in LatAm, becoming the first exchange platform from the region and the sixth company worldwide to being licensed and regulated by the GFSC.
Albert Isola, Minister for Commerce, HM Government of Gibraltar, congratulated Bitsos on receiving the license:
"We always aimed at attracting excellent companies and start-ups to Gibraltar to work within this regulated framework as we feel that this will ultimately add to the legitimacy of the crypto markets as they continue to develop into the mainstream."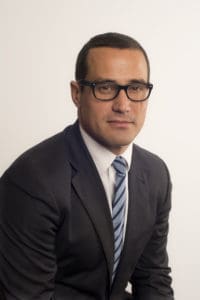 Joey Garcia, the Partner at ISOLAS who manages the Fintech practice said the GFSC license ensures that there is a robust framework in place for the protection and security of crypto users who would like to interact and use the underlying technology or gain access to the asset class through the right interactive tools, such as a regulated exchange platform. Garcia said that another key advantage of such a framework has been the opportunity for Gibraltar's regime to already comply with principles and guidelines only recently developed by the Financial Action Task Force (FATF) and the new Anti-Money Laundering Directive (AMLD5), as well as the IOSCO consultation report relating to crypto-asset trading platforms.

Isolas notes that since the introduction of the DLT License in Gibraltar in 2018 the law firm has worked with a majority of the applicants.

Sponsored Links by DQ Promote