As of January 1, 2020, businesses facilitating "currency transmissions" for a fee among residents of Rhode Island will have to be licensed under state money transmission laws, law firm Alston and Bird reports.
The term "currency transmission" is defined by the bill as, "maintaining control of virtual currency or transactions in virtual currency on behalf of others."
The bill was enshrined mid-month in July:
"On July 15, Rhode Island's governor signed House Bill 5847, which clarifies that certain virtual currency business activities will be subject to the state's money transmitter regime.  The measure also adds provisions to the current law related to currency transmissions and licensing requirements."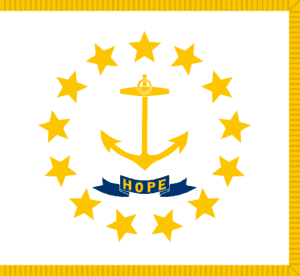 Obtaining proper licensing has been a complicated affair for cryptocurrency companies seeking to intermediate crypto trades for customers in the United States.
The country is a "patchwork" of different rule sets, wherein, "Forty-nine states and the District of Columbia regulate money transmission…(and) Almost all of those jurisdictions have different definitions and exemptions that determine whether their laws apply to certain businesses or activities."
Different states also maintain different definitions of whether or not cryptocurrencies should be legally defined as currencies, commodities or property.
In the Rhode Island bill, virtual currency is defined as, "a digital representation of value that: (A)[i]s used as a medium of exchange, unit of account, or store of value; and (B) [i]s not legal tender, whether or not denominated in legal tender."
Excluded are:
"rewards or affinity program value that cannot be taken from or exchanged with the merchant for "legal tender, bank credit or virtual currency;"
"digital representations of value used within online games;"
"[n]ative digital token used in a proprietary blockchain service platform;" and
"gift certificates, gift cards, and general-use prepaid cards."
The bill also, "provides several exemptions from licensure requirements, including for persons using virtual currency for personal, family or household purposes."

Maintaining one's licensed status in Rhode Island won't come cheap or particularly easy.

Licensed firms must, "provide certain specified disclosures to residents …  (and) create and maintain certain compliance programs, including business continuity and disaster recovery programs, anti-fraud programs, anti money-laundering programs and information and operational security programs."

Sponsored Links by DQ Promote