Ride-Sharing Platform DiDi Plans to Set up a Private Bank
Didi Chuxing (DiDi) is a leading ride-sharing platform in China. After making its debut in online micro-lending, insurance, payments, and financial leasing industries, Didi is aiming to acquire a banking license and establish a private bank, namely "DongAn Bank."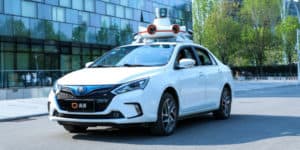 According to people familiar with the issue, the bank will be initiated by Dirun Technology (a wholly-owned subsidiary of DiDi) and Tianjin DaTong Group, with participation from six other institutions.
DongAn Bank will register in Tianjin with registration capital of ¥3 billion. Dirun will hold 30% of its shares, while DaTong 21%. However, on August 5th, Didi made an official response that the information was inaccurate and Didi had no plan for private bank. (Source: Xinliu Finance)
Ride-Sharing Platform Didi may set up a private bank #Fintech #China
Standard Chartered Launches Innovation Lab in Shanghai
This week, Standard Chartered (SC) announced the launch of its innovation lab-eXellerator-in Shanghai.
The lab is the first that SC has established in mainland China and builds on the global network of SC Innovation Labs across Singapore, London, Kenya, and San Francisco. Previously, Standard Chartered Bank has participated in several blockchain applications and financial technology projects in China:  (Source: Caijing)
In June 2018, SC cooperated with Ant Financial in launching a blockchain-based real-time cross-border money transfer services for individual customers in Hong Kong and the Philippines;

In September 2018, SC participated in the development of the "GBA Trade Finance Blockchain Platform"

In July 2019, SC and Shenzhen Qianhai Lianyi jointly launched the "micro-enterprise chain", a supply-chain finance platform based on Tencent Blockchain;

in August 2019, SC announced the cooperation with blockchain-based supply-chain finance platform Linklogis.
Standard Chartered Launches Innovation Lab in Shanghai #Fintech
The People's Bank of China Extends Credit Line for Small and Medium-Sized Banks
To improve the financing environment of small and micro businesses (SMBs) and private enterprises, the PBC has decided to increase the targeted credit line by RMB 50 billion to support small and medium-sized banks in expanding their credit supply to SMBs and private enterprises. In this way, liquidity will be injected into the targeted sector and the cost of social financing will be lowered. The credit line targeting SMBs will reach ¥369.5 billion after the raise.
City commercial banks, rural commercial banks, rural cooperative banks, village banks and private banks may apply to PBC branches and sub-branches for SMBs-targeted loans, on the condition that they provide service at the primary level and to the real economy, and that the loans granted will be used to increase credit supply to SMBs and private enterprises. The PBC branches and sub-branches should enhance policy support and grant loans in a timely manner.
In 2019, the PBC stepped up efforts to support SMBs-targeted lending by strengthening surveillance and evaluation of the use of funds. Emphasis has been put on targeted liquidity injection to support the SMBs and private enterprises. By end-June, 2019, SMBs-targeted lending from the PBC posted a record-high RMB226.7 billion, up ¥132.3 billion year on year. (Source: PBC)
NIFA to Establish Digital Information Service Platform for Supply-Chain Finance
This week, the National Internet Finance Association of China (NIFA) officially announced the establishment of a digital information service platform for supply-chain finance.
NIFA will set up the platform with other participating organizations in a phased manner. The platform will collect, integrate and make standard processing of the supply-chain information of SMEs.
As stated in the announcement, the platform aims to help SME build a transparent, trustworthy and comprehensive credit history, and increase their access to financing. (Source: China Securities)
---
The above is a weekly synopsis of the biggest stories on Fintech in China provided by WeiyangX, part of Tsinghua University, in partnership with Crowdfund Insider.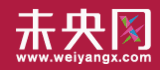 WeiyangX is the most influential website focusing on Fintech in China. The site covers the latest news, industry data analysis, business practices, and in-depth fintech cases in fintech. WeiyangX is incubated by Fintech Lab. Founded by Tsinghua University's People's Bank of China (PBC) School of Finance in 2012, the Fintech Lab is the first and leading research entity dedicated to leading best practices, promoting interdisciplinary innovation, and encouraging entrepreneurship in the field of fintech through scientific research and innovative project incubation.

Sponsored Links by DQ Promote