Tencent-backed WeBank Fined ¥2 million for multiple violations
WeBank, China's first internet bank, was fined for ¥2 million for multiple violations against Law of the People's Republic of China on Commercial Banks. In an inspection last year, the Shenzhen branch of the China Banking and Insurance Regulatory Commission found that the bank was involved in irregular loan issuance and business undertaking, management noncompliance and employee misconduct (e.g. some WeBank employers used consumer loans from the bank to invest in stock and futures trading). (Source: eeo.com.cn)
Guangzhou Metro Testing Facial Recognition Payments
At the National Metro Transit Conference last year, a third-party company responsible for facilitating research and development of Guangzhou Metro revealed that they were testing a "facial recognition payment solution".
Last year, Guangzhou Metro has tested "facial recognition security check" in four stations. Passengers need to make real name authentication on Guangzhou Metro App and upload a picture. After the application is approved, the passenger could then be offered this facial recognition fast track.
Two pilot gates with facial recognition facilities have been seen installed in Canto Tower Station. It is guessed that commuters may have to go through an application process similar facial recognition security check for the use of the new payment solution. At present, QR code payment, Yangchengtong Metro Card and Single Journey Coin/Ticket are all accepted in Guangzhou Metro. (Source: ycwb.com)
Fintech Platform 9F Inc. went public in the U.S.
On August 15th, Chinese Fintech platform 9F Inc. went public on Nasdaq Global Market and began trading under the ticker symbol "JFU." A total of 8.9 million shares of depositary receipts (ADS) were issued for the listing, with an issue price of $9.50. The IPO raised funds amounted to 84.55 million US dollars (about 590 million yuan).
9F Inc. is a leading Fintech platform in China, providing a range of financial products and services across loan, online wealth management products, and payment facilitation, all integrated under a single digital financial account. It leverages technology, deep understanding of its large user base and strategic partner relationships to create a one-stop experience bringing together borrowers, investors, financial institution partners and merchant partners. (Source: cet.com.cn)
Yirendai Plans to Raise Registered Capital to ¥1 billion
On August 14th, Yirendai Wealth posted a statement on its official Weibo account. As stated, Yirendai has managed to reach ¥530 million after a capital-raise in July, and is planning to carry on to raise its registered capital to ¥1 billion with another round of financing.
At present, the platform has already submitted its plan to the regulatory authorities and will publish relevant progress in a timely manner. (Source: WDZJ)
---
The above is a weekly synopsis of the biggest stories on Fintech in China provided by WeiyangX, part of Tsinghua University, in partnership with Crowdfund Insider.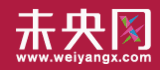 WeiyangX is the most influential website focusing on Fintech in China. The site covers the latest news, industry data analysis, business practices, and in-depth fintech cases in fintech. WeiyangX is incubated by Fintech Lab. Founded by Tsinghua University's People's Bank of China (PBC) School of Finance in 2012, the Fintech Lab is the first and leading research entity dedicated to leading best practices, promoting interdisciplinary innovation, and encouraging entrepreneurship in the field of fintech through scientific research and innovative project incubation.

Sponsored