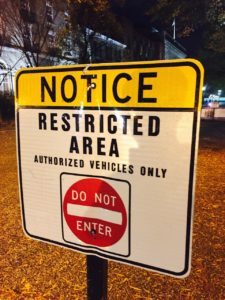 BitMEX, a platform that allows highly-leveraged trading of cryptocurrency derivatives, has announced that customers residing in Seychelles, Hong Kong, and Bermuda, where the company's offices are located will be, "restricted from access to BitMEX."
The company claims the change, "will have no financial impact on the business and will affect very few people."
BitMEX, founded in 2014, has been navigating increasingly hot water of late.
First, BitMEX CEO Arthur Hayes, a reported "crypto billionaire," engaged in a much-publicized debate with vociferous cryptocurrency detractor and Professor of Finance Nouriel Roubini debated BitMEX, and was later accused by Roubini of suppressing the video of the debate.
Roubini also levelled serious allegations against at Hayes in a subsequent article, "The Great Crypto Heist" and in tweets chronicling alleged misdeeds at BitMEX.
Insiders at @BitMEXdotcom racket told me the internal trading group follows the order flow & bets against clients to liquidate them & profit from it. And they use "overloads" to rekt u more. As if a dealer at a casino who knows your cards was allowed to bet against you to rekt u

— Nouriel Roubini (@Nouriel) July 18, 2019
Roubini is also a former Senior Economist for International Affairs in the White House's Council of Economic Advisers. He has worked at the International Monetary Fund, the US Federal Reserve and the World Bank.

In the article, Roubini accuses Hayes and BitMEX of enticing retail investors with dangerous amounts of leverage, of "front running…clients," of using only IP addresses to conduct KYC/AML, and of processing criminal monies.

BitMEX is now also under investigation by the American Commodities and Futures Commission for allegedly turning a blind eye and tacitly allowing Americans to trade on the platform using VPNs to obscure their locations despite stated policies of not allowing American trades.

BitMEX's announcement about precluding Hong Kong, Seychelles and Bahamas traders says that, "HDR Global Trading Limited (HDR) was founded in Mahé, Seychelles…to build a crypto trading platform geared toward experienced traders first."

That focus appears to have been short-lived, however.

In the video below, Hayes tells attendees at an unnamed cryptocurrency event that, quite early on, BitMEX decided to court the business of, "degenerate gamblers, AKA retail investors," by being one of few crypto firms to offer high-leverage trades to retail.

By doing so, Hays says, the company separated itself from the pack:

Sponsored Links by DQ Promote