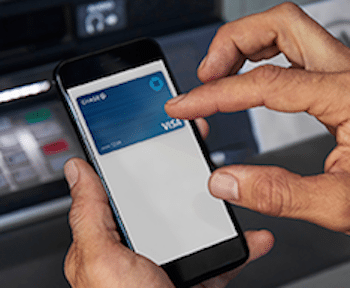 JP Morgan Chase announced on Wednesday it is planning to shut down its stand-alone mobile app, Chase Pay, in early 2020. But while the stand-alone app will not available any longer, Chase revealed that customers will soon be able to use Chase Pay in more merchant apps, including Grubhub, and with many more merchant websites in the coming months.
While sharing more details about the change, Eric Connolly, Head of Chase Pay, stated:
"We continue to focus on our customers and they are using the Chase Pay button on merchant websites and in merchant apps, and now their tap-to-pay Chase cards more than ever. So, we're shifting our focus to expand Chase Pay's presence in more merchant apps and websites. This will make it quick and easy for Chase's 51 million digitally active customers to use their Chase-issued Visa debit and credit cards at more places. They already are using Chase Pay on websites and in merchant apps such as Starbucks, Shell, United and Atom Tickets. They can also link Chase Pay to their PayPal account to shop at millions of places online."
JP Morgan is looking to migrate from a traditional, brick and mortar centric bank to a more millennial-friendly digital-first banking platform. But the transition has not always been a smooth one as earlier this year, JPM announced it was abandoning Finn – a digital-only banking platform.
A bit over a year ago, JPM announced the launch of a "fully digital banking experienceFinn by Chase.
Today, Finn users are being shuttled over to Chase Mobile.
The decision to eliminate the Chase Pay app may be less about what JPM is doing and more about the success of Apple and its Apple wallet plus shiny new credit card. Apple Pay has emerged as a leading digital wallet in the US incorporating both competing credits cards and the Apple Card, offered in partnership with Goldman Sachs.
The payment sector of Fintech remains red hot but it appears that the winners must provide not only unique and compelling services but also enable outside providers to join along as well. Consumers may be enticed by the Apple cool factor, as well as its reputation for safeguarding user data, but in the end it all about usability and function. That, and the fact that banking services do not really need to come from a traditional consumer bank.