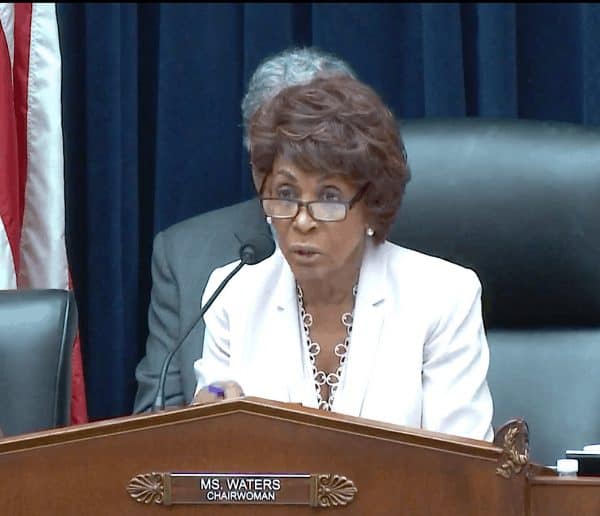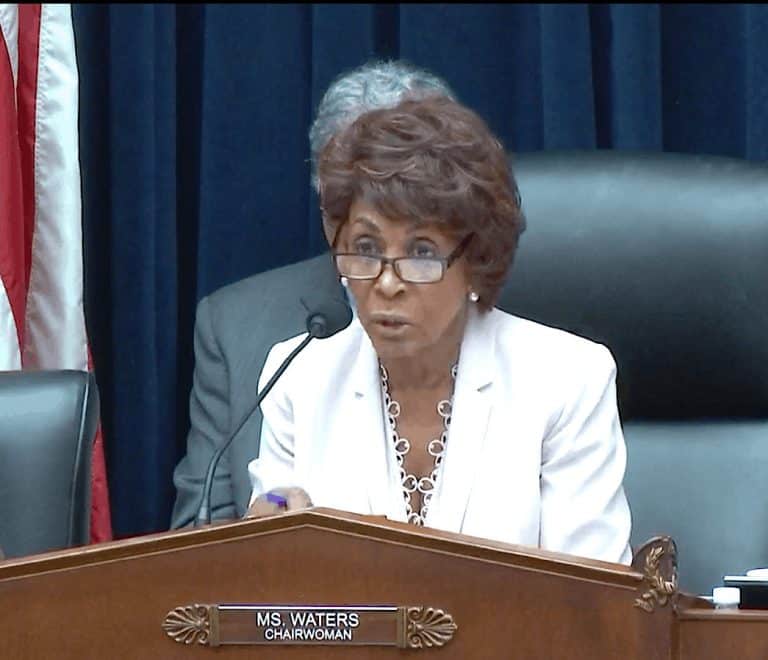 Congresswoman Maxine Waters, the Chairwoman of the influential House Financial Services Committee, has issued a statement on her Bipartisan trip to Switzerland to learn more about Facebook's plan to launch a stablecoin dubbed Libra. Facebook has incorporated Libra in the crypto-friendly jurisdiction of Switzerland like many other blockchain-based firms.
As was previously reported, Chair Waters organized the exploratory delegation, during the summer recess, coordinated in part by the Swiss government including a visit to Parliament.
In July, the House Financial Services Committee held a hearing on Libra where David Marcus, the lead on Libra and the Calibra wallet, endured a bruising round of questions from both Democrats and Republicans. A good portion of the concern is Facebook's past history of abusing user data and the fact it has been used as a propaganda platform for nefarious actors.
Following the conclusion of the trip to Switzerland this week, Chair Waters issued the following statement:
"Last month, the House Financial Services Committee held a hearing to examine Facebook's proposed cryptocurrency, Libra, and its impact on consumers, investors, national security, and the American financial system. As I said then, that hearing was just the first step in our oversight and legislative process. Today, my colleagues and I are departing Switzerland after meeting with the government officials that Facebook claims would regulate the Swiss-headquartered Libra Association, which will issue and manage the Libra currency. Our discussions with representatives from the State Secretariat for International Financial Matters (SIF), the Federal Data Protection and Information Commissioner (FDPIC), the Financial Market Supervisory Authority (FINMA), and Swiss legislators were helpful in understanding the status, complexity, and magnitude of Facebook's plans."
While extending her gratitude to both the Swiss government, as well as US Ambassador Edward McMullen, Waters expressed her ongoing concern regarding Facebook's attempt to launch a non-sovereign global cryptocurrency:
"While I appreciate the time that the Swiss government officials took to meet with us, my concerns remain with allowing a large tech company to create a privately controlled, alternative global currency. I look forward to continuing our Congressional delegation, examining these issues, money laundering, and other matters within the Committee's jurisdiction."
In July, Chair Waters, along with other Committee members, sent a letter to Facebook CEO Mark Zuckerberg and other company executives requesting an immediate moratorium on the issuance of Libra. Marcus, during the hearing, dodged repeated demands to honor the request.
Meanwhile, it has been reported that Facebook has launched a full-court press lobbying Congress to garner political support. This attempt to turn around what appears to be a looming crypto debacle was joined by reports that some Libra supporters are getting cold feet as policymakers have become more hostile towards the concept.
---
Sponsored Links by DQ Promote