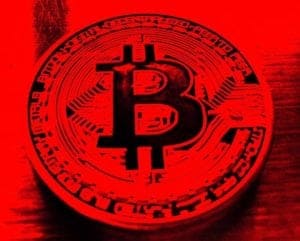 A young man in Los Angeles has pleaded guilty to charges of drug dealing, unlicensed money transmitting and money laundering relating to the processing of $25 million USD in illicit money via his Bitcoin trading services.
Kunal Kalra, 25, also known as "Kumar," "shecklemayne" and "coinman," was charged on Friday and will appear again in court next month in Los Angeles.
Kalra admitted to running a Bitcoins trading service from May 2015 to October 2017, whereby he served, in person and at a kiosk/ATM, "high-volume customers willing to exchange at least $5,000 per transaction."
According to the Central District of California's Department of Justice/U.S. Attorney's Office, "Customers who sought to do an exchange using this ATM were not required to provide their identities and Kalra did not install a camera or implement any features requiring customers to identify themselves."
After allegedly exchanging $400,000 in cash for bitcoins with an undercover agent after the agent told him the bitcoins were proceeds of drug trafficking, Kalra later sold almost two pounds of methamphetamine for $600 to another undercover law officer.
That officer later went back and traded $50 000 USD in bitcoins for cash with Kalra claiming the bitcoins represented the proceeds of the sale of the methamphetamine Kalra had sold earlier to the agent.
As part of his plea agreement, Kalra admitted that he exchanged, "Bitcoin for cash from criminals, including those who received Bitcoin from selling narcotics on the Darknet."
Upon his arrest, police allegedly seized, "nearly $889,000 in cash from Kalra's bank accounts and vehicle, as well as approximately 54.3 Bitcoin and other cryptocurrencies."
Kalra is also facing federal criminal charges in San Antonio, Texas in a case filed earlier this month alleging he laundered money for, "a drug trafficking network that sold fraudulent prescription tablets, including some laced with methamphetamine and fentanyl."
At his court appearance Friday in Los Angeles, Kalra plead guilty to charges of distribution of methamphetamine, operating an unlicensed money transmitting business, laundering of monetary instruments, and failure to maintain an effective anti-money laundering program.
He also agreed in Friday's court appearance to plead guilty to and answer to the Texas charges in his forthcoming appearance in a Los Angeles federal courtroom.
If convicted of all charges, Kalra could spend life in prison.