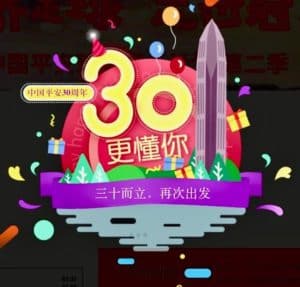 Late last month, the Monetary Authority of Singapore (MAS) announced it has begun accepting applications for digital bank licenses. The new banking licenses are only for aspiring non-bank Fintechs. MAS leadership explained that virtual banks will help assure the banking sector remains resilient and competitive as traditional banks will be challenged by the new platforms.
The move by MAS was preceded by the Hong Kong Monetary Authority issuing a handful of "virtual bank" licenses during the past year. Ping An, a China-based Fintech powerhouse, was one of the Fintechs approved for a virtual bank license in Hong Kong. Ping An OneConnect Company Limited will launch as a virtual bank within the next 6 to 9 months.
Today, a report by Bloomberg indicates that Ping An is considering pursuing a similar license in Singapore. Ping An is said to be looking at one of three wholesale bank licenses that will service SMEs and other non-retail segments.
An unnamed Ping An representative stated:
"With the central bank opening up the virtual banking space in Singapore, OneConnect as part of its usual business is reaching out to organizations who are interested in virtual banking solutions. [we see] massive opportunities in the new virtual banking space that reaches out to the underserved segment in Singapore."
Digital-only banking is a red-hot sector of Fintech. Global aspirants from the UK market are expanding beyond the European borders into the US and other countries. Policymakers in both Singapore and China are keenly aware of the need to keep pace with the rapid pace of change in the financial services sector. Expect Ping An and other Asian digital banks to expand into other markets once they are established in these first markets.

Sponsored Links by DQ Promote