Investing giant Charles Schwab has no intention of adding cryptocurrencies to its platform for registered investment advisors (RIAs) "at this time," Rob Farmer, Schwab's managing director for corporate communications, has told RIAbiz.
"Investors should view these currencies as a purely speculative instrument," he added.
Crypto-reticence at Schwab may be emanating from the top. Schwab's CEO,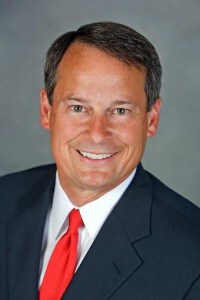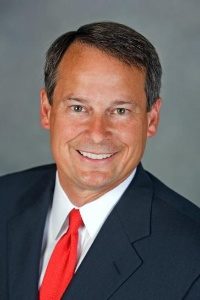 Walt Bettinger, is known for being circumspect.
"Walt got his job by being the king of the status quo," Tim Welsh, president of consultancy Nexus Strategy, told the outlet. "He'll never willingly upset the apple-cart, unless the market forces him to do so."
A commenter in the article claims Schwab competitor Fidelity is knee-deep in crypto, and reportedly has 200 employees pointed at the sector, while, "Schwab is standing conspicuously pat."
Will Trout, a Senior Analyst for consultancy Celent, told RIAbiz that he believes, "In the short to medium term, [Schwab's] missing an opportunity."
Trout said the company, "will be forced to move into the space at some point, although most likely in a small way, custody of client assets or a stake in an exchange."
For the time being, though, Shwab appears to have bigger fish to fry.
At a current market cap of $300 billion USD, the entire crypto market only, "equal(s) about 10% of Schwab's $3.2 trillion in assets under management," RIAbiz writes.
Meanwhile, Schwab's 8,000 RIAs manage $1.7 trillion through Schwab Advisor Services, and this is, "about the same as Pershing, TD Ameritrade and Fidelity combined."
Gabriel Wang, a financial technology analyst for Aite Group, told the outlet that cryptos only represent, "about one percent of US equities' market size."
"The overall market size of cryptocurrencies, at this point, is still not big enough for firms like Schwab … to justify the risks they will be taking … [with compliance and security]," he said.
Schwab may recognize that the virtues of crypto, if any, are still in their infancy, and may be letting competitors take the R&D hit.
Lex Sokolin, global co-head of financial technology at Ethereum consortium ConsenSys, believes the Schwab is likely confident that the current size of its market share will make it easy for it to strategically acquire if it ever becomes necessary.
"Traditional companies have the long-term advantage right now, because they can acquire for cheap," Sokolin said.
Sponsored Links by DQ Promote