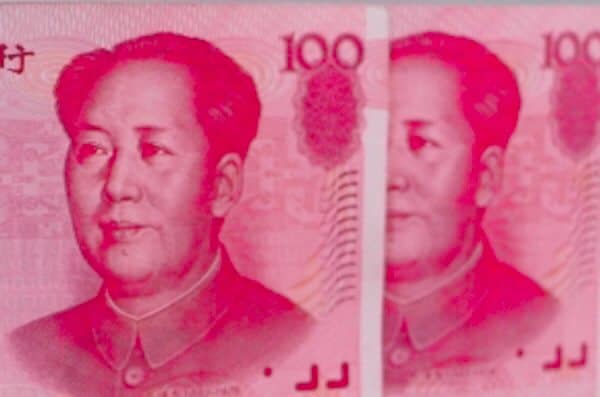 Bertrand Perez, General Director of the Libra Association says Facebook has no plans to delay the launch of its global (crypto)currency network, despite outcry from global regulators.
"We are firmly maintaining our launch schedule, between the end of the first half of next year and the end of 2020," Perez told online French news site Les Echos this week.
Facebook may be attempting to kowtow to powerful Western interests to help ease tensions if Perez comments to Les Echos are any indication.
In the interview, he assured the public, "the Renminbi will not be part of," the basket of reserve currencies used to back Libra.
The comment is noteworthy.
In July, Chinese bankers convening at an academic conference at Peking University expressed serious concerns that Libra could upset the balance established by the International Monetary Fund's Special Drawing Rights basket.
That basket currently includes the Chinese yuan, US dollars, Euros, Japanese yen and British pounds, and "serves as the unit of account of the IMF and some other international organizations."
"If the digital currency (Libra) is closely associated with the US dollar," said Wang Xin, director of the People's Bank of China (PBOC), "it could create a scenario under which sovereign currencies would coexist with US dollar-centric digital currencies. But there would be in essence one boss, that is the US dollar and the United States. If so, it would bring a series of economic, financial and even international political consequences."
Perez' interview did nothing to quell China's concerns:
"(The Libra coin) is 99% fixed, and will include the dollar, euro, yen, pound sterling and Singapore dollar…(as well as) very short-term government dept (less than one year) of these countries."
As well:
"We are still thinking about weightings, but the dollar should have a very significant weight, around half."
The Libra Association plans to ongoingly adjust basket holdings based on performance, said Perez:
"If there is a disaster on a currency or crisis between now and the launch of the Libra, we could remove it from the basket, but this decision should be subject to a vote and taken by a two-thirds majority of the association's members."
Critics have warned rapid implementation of Libra payments across Facebook's network of 2.4 billion users could have a destabilizing effect on the current global financial balance and/or could undermine sanctions or illicit finance controls.
Critics have also questioned Facebook's ability to competently act as a central bank adjusting the taps on a massive currency system, especially given the company's dramatic mishandling of customer data (ie. the Cambridge Analytica affair).
Other critics have argued that history has proven that currency systems are best managed by elected bodies- not private companies.
The Libra Association has 28 current (mostly corporate) members, and Perez told Les Echos the association plans to bring that number to 100 by next year.
Perez also claimed the association has received "many more than a hundred" requests to join.
Perez dismissed concerns regarding the potentially destabilizing effect of Libra, and said the system will circulate, "a hundred and probably no more than $200 billion (units)."
According to the current model, Libra coins will be "stablecoins" designed to maintain a consistent value via rebalancing of assets in the reserve basket.
The relatively insubstantial amount of Libras (initially?) makes concerns about destabilization overblown, said Perez:
"This is a low figure compared to the global financial markets for currencies. We are not going to become a new BlackRock. For this reason, we do not believe that the fears about the destabilizing nature of this reserve on the monetary policy of the central banks whose currencies are in our basket are well founded. It is their monetary policies that will influence Libra, through the basket, and not the other way around."
Perez added that, "Facebook's motto encourages governments to accelerate their own cryptomoney projects":
"We are also assuring central banks that…we are not going to create money. We are not here to do the work of the banks."
While the Libra network will not be fully implemented until at least next year, Perez claimed that, "(Libra) is about to obtain…approval as a payment system in Switzerland."

Sponsored Links by DQ Promote