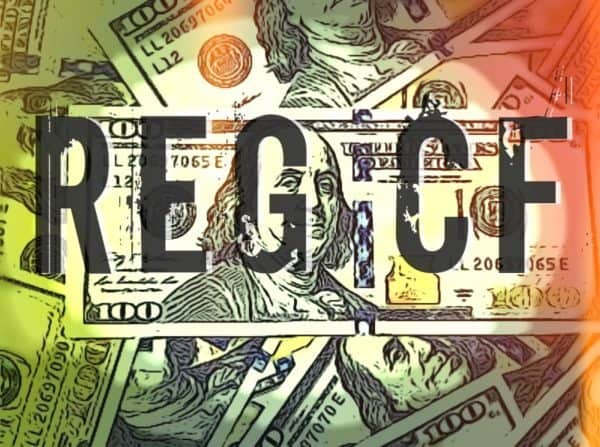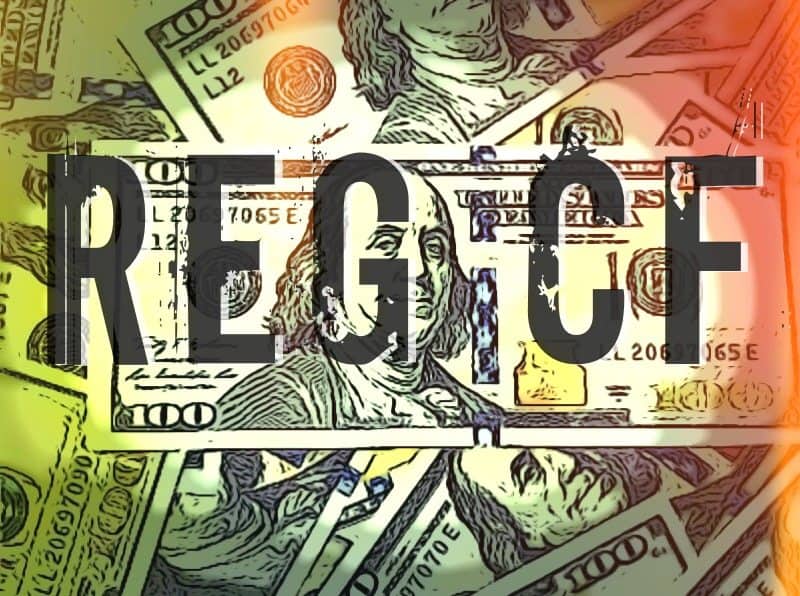 Reg CF [Regulation Crowdfunding], the smallest of the three crowdfunding exemptions created by the bi-partisan JOBS Act of 2012, became officially actionable in May of 2016. In that time, hundreds of issuers have raised money on FINRA regulated "funding portals" taking advantage of the internet to market these securities offerings to a wide audience of both accredited and non-accredited investors alike.
A report by consulting firm CCA published in February, called Reg CF an "undeniable job creator" that has been good for the country. A legion of new companies has gained the funding they need to launch new businesses.
Prior to the rules being finalized in 2016, a litany of detractors cautioned the public that Reg CF will lead to untold acts of fraud and failure – a looming debacle.
Most certainly there have been companies that raised money under Reg CF that have since failed.  Entrepreneurs and their supporter's share the risk in launching new businesses as part of the never-ending cycle of competition. Any investor that participates in a Reg CF offering is notified their capital is at risk before they invest. But this is how capitalism works. And the US economy, the most vibrant in the world, has been build upon this spirit of innovation.
On the eve of the JOBS Act being signed into law, Massachusetts Secretary of State William F. Galvin, the state securities regulator, announced the formation of the "Internet Crowdfunding and Offerings Watch Department" labeled the "I-Crowd." According to a report from Securities Lawyer, the mission of the I-Crowd was to track how issuers used general solicitation to market securities offerings in the state of Massachusetts. The Department was said to be staffed by securities attorneys and IT personnel.
Galvin said at the time of the creation of I-Crowd:
"The JOBS Act may accomplish its intended purposes of allowing small businesses to raise capital and create jobs, and I hope it does. But it also sets in motion a much easier path for shady operators and outright crooks."
A prediction was made that other state securities regulators would follow Galvin's lead and create similar entities. Three years later and, if the I-Crowd still lives, it appears the Massachusetts crowdfunding cop has had little reason to exist.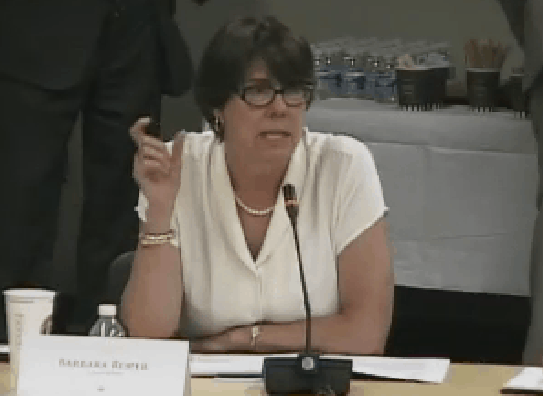 In 2013, Barbara Roper, director of investor protection for the Consumer Federation of America, was a vocal critic of the crowdfunding concept. To quote Roper:
"We have grave concerns about the concept. You are talking about a market that, by its very nature, brings together inexperienced issuers with unsophisticated investors and harnesses the power of the Internet to hype the stock. We are dismantling our public markets in favor of these loosely regulated private markets."
Prior to the JOBS Act becoming law, Roper cautioned legislators on the risk that crowdfunding sites could become a mecca for fraud.
None other than the North American Securities Administrators Association (NASAA) called crowdfunding one of their top risks back in 2013 cautioning that "lifting of an 80-year-old ban on the advertising of private offerings, mandated by the JOBS Act, will lead to greater abuse by unscrupulous promoters."
The NASAA President, at that time, warned:
"Investors are not alone in their potential to be scammed. Using a fraudulent portal means both the business and the investor stand to lose."
So where are we today? Has there been rampant fraud?
In a retrospective report published by the Securities and Exchange Commission (SEC) earlier this year, researchers had this to say about Reg CF:
"During the considered period, there were few instances of legal proceedings (involving FINRA or the Commission) referencing Regulation Crowdfunding, so we cannot infer a systematic relation between any particular characteristics of the offerings and the incidence of such legal actions. In particular, a search of publicly available information in the Commission's litigation releases has not identified civil complaints or administrative proceedings filed against Regulation Crowdfunding issuers or intermediaries."
To translate the SEC-speak, there has been zero fraud in Reg CF. None at all.
Anyone who follows the SEC will understand that much of their work revolves around enforcement actions. In fact, Enforcement is the largest single division at the Commission.
Almost daily, the SEC issues announcements regarding securities fraud and Ponzi schemes designed to fleece the unsuspecting. Yet not a single fraud has been reported under Reg CF – a standout amongst the various securities exemptions.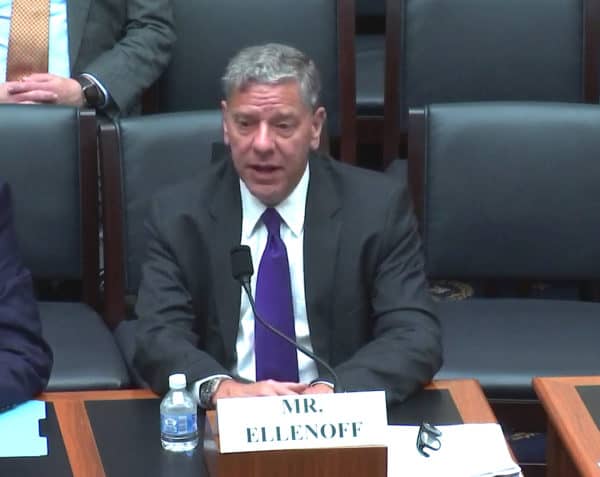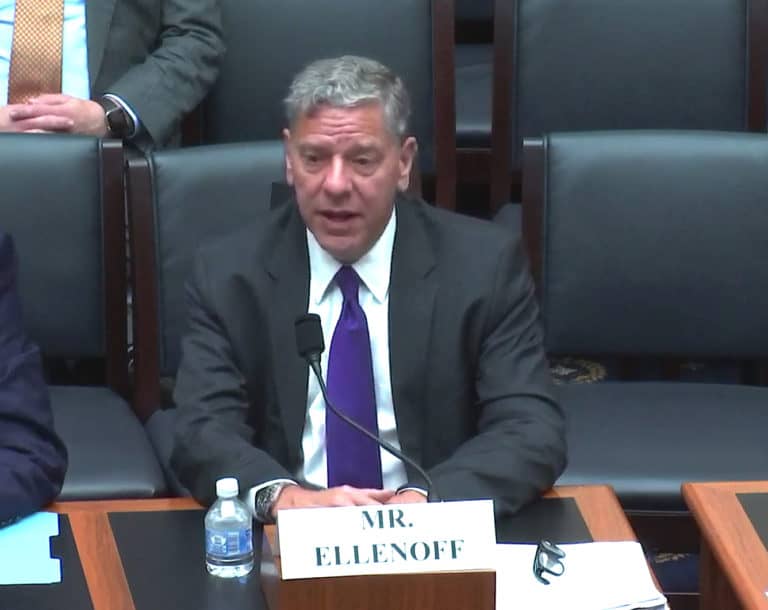 Crowdfund Insider contacted securities attorney and crowdfunding advocate Doug Ellenoff, Managing Partner of Ellenoff, Grossman & Schole, for his perspective. Ellenoff said it was his understanding that there really hasn't been any litigation to speak of pertaining to Reg CF:
"I have confirmed with both Federal and State regulators that have confirmed that they too aren't aware of any fraud either," said Ellenoff. "To be clear, I am talking about allegations of theft or misappropriation of funds and not other technical forms of improprieties that can be argued to be tantamount to fraud."
Commenting on the SEC report where the Commission recognized the paucity of fraud under Reg CF Ellenoff said the SEC supported the view that Reg CF hasn't experienced any meaningful issues in this regard.
"They point out that the platforms, while not necessarily owned or managed by seasoned securities professionals, are doing a responsible job in trying to be compliant."
So is the lack of fraud is due to the diligence of the crowdfunding platforms?
"Sherwood Neiss argued in 2012 that he didn't believe that fraud would present itself in Reg CF for a variety of reasons including the diligence of the platforms," Ellenoff said. "He argued further though that the transparency of the process, coupled with the active voice of the social media required under the final rules, would spotlight problem entrepreneurs and bad business models."
Ellenoff cautioned that this doesn't mean there won't ever be any fraud, as fraud happens even in publicly traded stocks, but that bad actors have many easier ways to conduct fraud and receive a much larger payoff for their efforts.
"So far the platforms seem to be taking their responsibility under the rules quite seriously," Ellenoff stated.
Fraudsteria Unfounded
So it appears that the heightened degree of transparency for securities being offered may be beneficial to stopping fraud. The light of day may be the best vaccine to possible Ponzi schemes.
While we would not expect any naysayers to admit they were wrong, Crowdfund Insider asked Ellenoff if it is time to move on and improve the Reg CF rules:
"Human nature being what it is, changing minds is very difficult even though the lack of fraud in Reg CF versus the ICO market, which wasn't transparent, should compel regulators to broaden the utility of Reg CF," said Ellenoff.
Ellenoff added that some of the statutory provisions can only be revised by Congress but there are other initiatives the SEC could undertake on its own.
"In fairness to Congress, they do keep seeking to change certain limiting elements of the rules, including permitting the use of SPVs to pool the investors on the issuing company's cap table.  On the other hand, the SEC is focused on its overall analysis of all of the exempt offering provisions and unlikely to consider other changes anytime soon.  Luckily, the foundation for this exemption after several years is strong and all of the negativity and "fraudsteria" has been unfounded."
Sponsored Links by DQ Promote