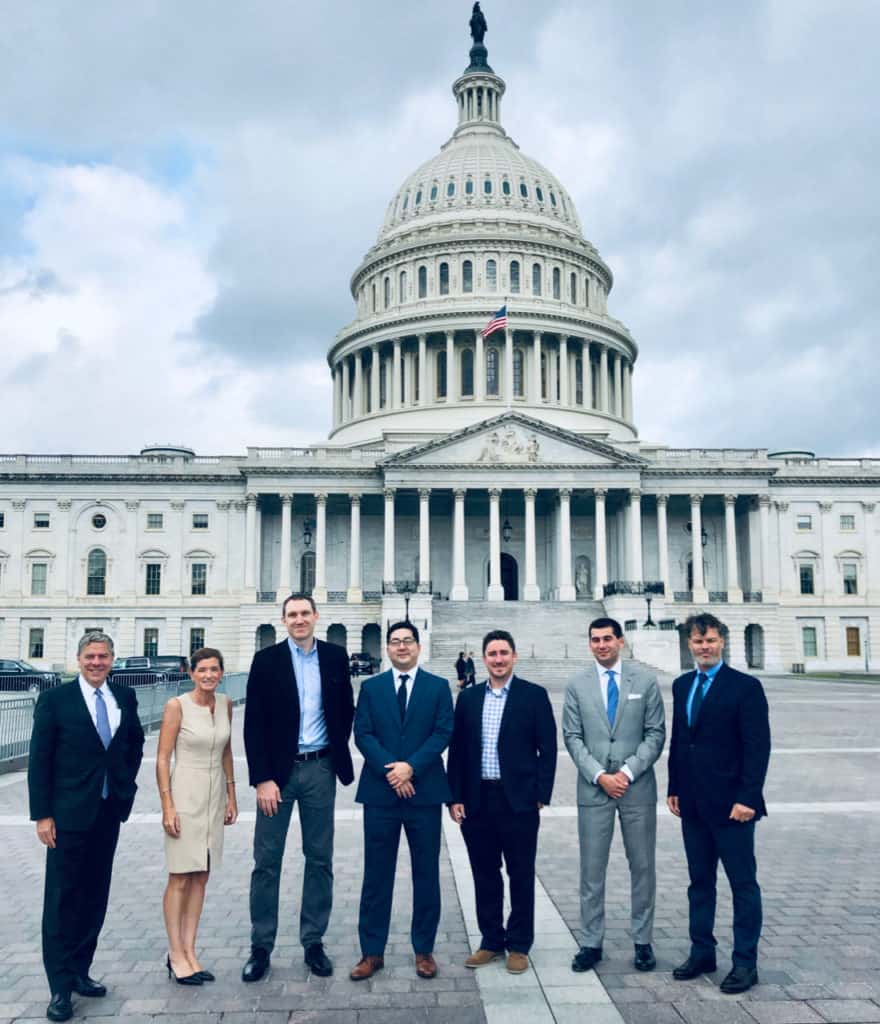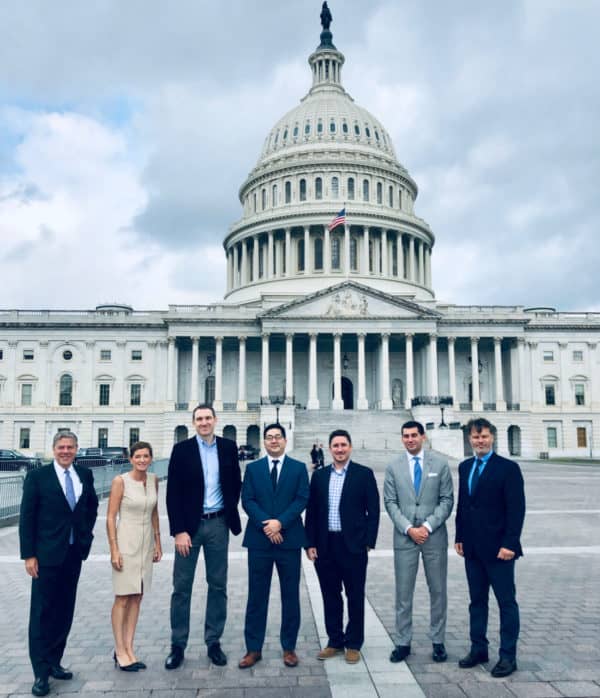 The Association of Online Investment Platforms (AOIP) visited both House and Senate staffers last week, along with a meeting at the US Department of Treasury. The goal of the trip was to review the status of current crowdfunding exemptions and what must be done to improve the emerging ecosystem of providing access to capital to promising young firms. The trip to Washington, DC involved AOIP founding platforms, advisors, and the Small Business and Entrepreneurship Council (SBE Council) – a  leading voice for entrepreneurs and small business.
The creation of AOIP was publicly announced in September of 2017. The Association seeks to boost trust, educate investors while advocating on behalf of the investment crowdfunding industry. Each of the founding platforms is a FINRA regulated funding portal and each platform is affiliated with a regulated broker-dealer. The founding platforms include: SeedInvest, Republic, NextSeed, and Microventures.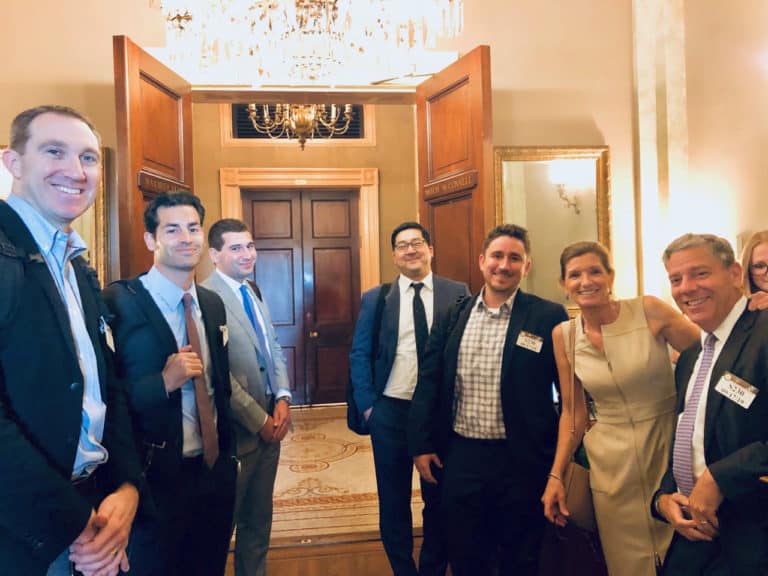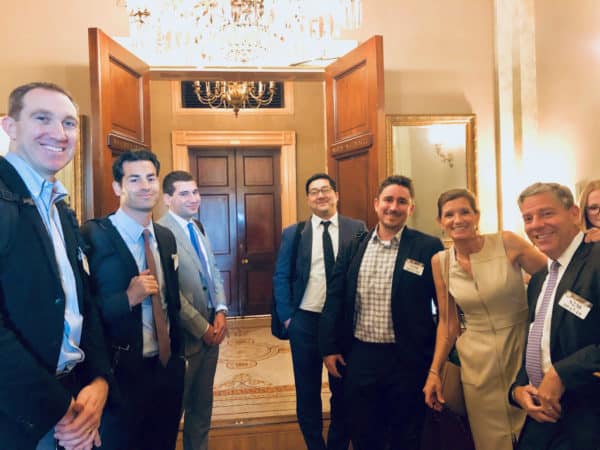 At the time of the announcement of the new Association, the founding members published a policy position paper addressing desired changes to existing securities law. Investment crowdfunding became law following the signing of the bipartisan JOBS Act of 2012. During the meetings at both the House and the Senate, AOIP members advocated for an increase in the funding cap of Regulation Crowdfunding or "Reg CF" (from the current $1.07 million to $10 million), as well as an update on investor limits, enabling special purpose vehicles (SPVs), and more. While much of the discussion centered on Reg CF, other securities exemptions, including Reg A+ and Reg D, were part of the conversation. The recommendations by AOIP were well received by staffers from both parties.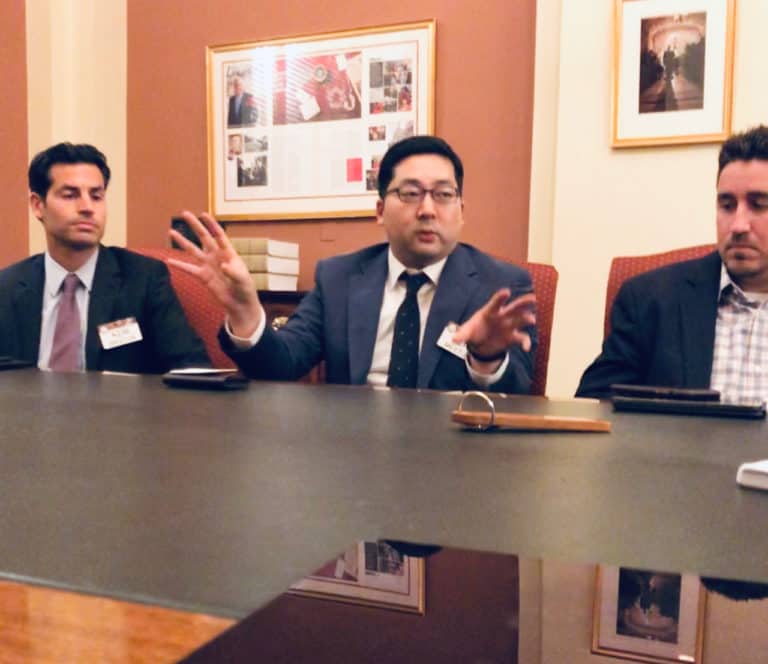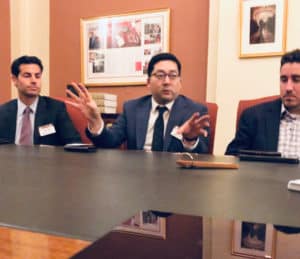 Founding AOIP Chair and founder and CEO of NextSeed Youngro Lee, commented on the meetings:
"As we continue to see more utilization and success of Regulation Crowdfunding, it is becoming clear that improving the rules will enable even more businesses and investors to benefit and create value for each other.  Many congressional leaders and regulators understand this principle, and are working hard to develop the proper rules while balancing appropriate protections.  Meeting with key stakeholders in our government provided us the opportunity to share our perspectives and insights, which we greatly appreciated."
Karen Kerrigan, President and CEO of SBE Council and a long-time advocate for entrepreneurs, said the meetings were highly successful but more work was needed:
"Capitol hill staff and key policy leaders found the data shared by AOIP members, and the rationale for raising the funding cap and the need for other reforms, both intriguing and compelling. We are off to a solid start in advocating for changes that will improve regulated crowdfunding to make it a more viable option for entrepreneurs to raise the capital they need to launch and grow their businesses."
During the day-long excursion on Capitol Hill, AOIP members and advisors participated in a pane over lunch held in the Capitol moderated by Andrew Dix, Crowded Media Group founder and CEO. Staffers were invited to pose questions to AOIP members as the Association introduced themselves as a leading voice for online capital formation and access to opportunity.
Doug Ellenoff, Managing Partner of the law firm of Ellenoff, Grossman & Schole and counsel to AOIP, noted that in an otherwise difficult political environment for agreement, not unlike when the original JOBS Act was passed overwhelmingly by both parties in 2012, reception for AOIP's message to modify the now 3-year-old rules to improve the Regulation Crowdfunding rules was generally positive and constructive.
Maxwell Rich, Deputy General Counsel of Republic – a full-stack investment platform including digital assets, stated:
"As Regulation Crowdfunding has grown, matured and gained traction amongst the general public, the same trend has occurred on the regulatory, legislative and administrative fronts. The AOIP's meetings with key legislative and administrative representatives this week, coupled with the Commission's Harmonization Concept release, provides a strong signal that this novel offering exemption is on the upswing and may soon see progressive changes to its foundation, which should ensure continued growth."
Ryan Feit, co-founder and CEO of SeedInvest – now part of leading digital asset platform Circle, has been around the industry since before the JOBS Act was signed into law. Feit said that their shared experience and empirical data will help sway legislators as it is hard to argue against facts:
"Seven years ago on Capitol Hill, our conversations regarding equity crowdfunding were very theoretical," said Feit.  "It was great to return after years of experience, armed with actual hard data which proves that equity crowdfunding truly works."
During the many meetings with Capitol Hill staffers, AOIP distributed the Association's position paper and discussed data regarding capital raises to date. The Association also emphasized the fact that under Reg CF there has been no fraud to date, in contrast to what some observers predicted at the time the JOBS Act was signed into law.
AOIP plans to return to Washington, DC soon to continue the conversation with policymakers and work closely with Congressional members interested in supporting capital formation and access to opportunity for all Americans – regardless of location. AOIP also recognizes the importance of providing access to solid investment opportunities to smaller investors and not just the well-to-do.
As part of the mission of AOIP, a Code of Conduct has been published which sets a higher bar of conduct for member platforms. In the coming months, AOIP will be initiating outreach to other investment platforms interested in pursuing the outlined industry goals while fostering a sustainable ecosystem for the US crowdfunding market.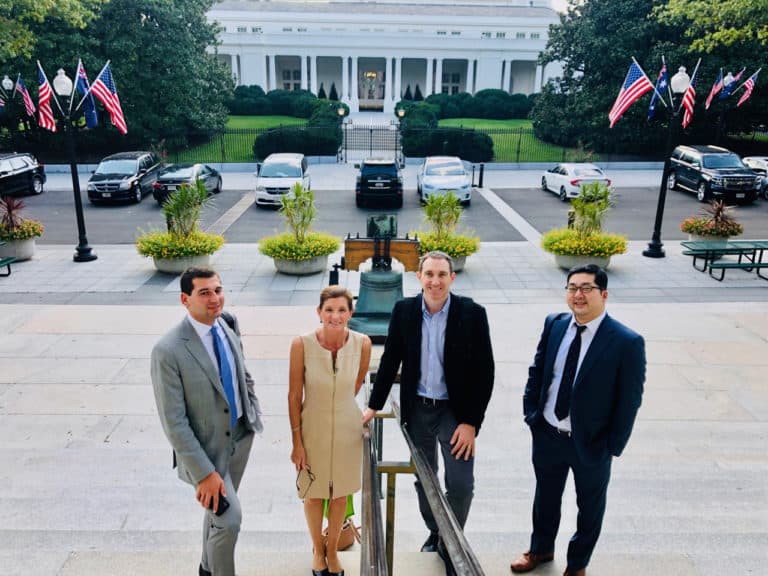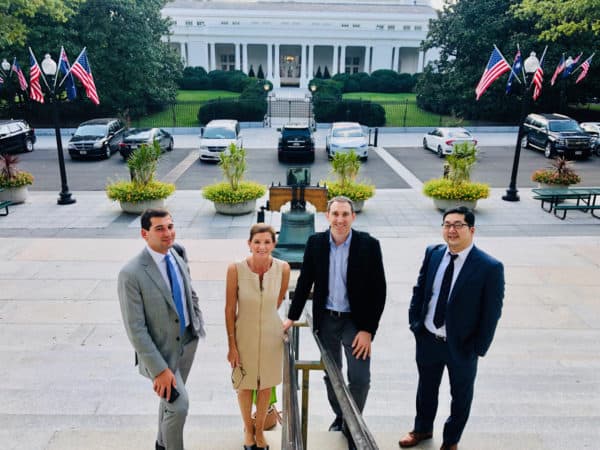 [Editors note: Crowded Media Group is the parent company of Crowdfund Insider.]
Sponsored Links by DQ Promote