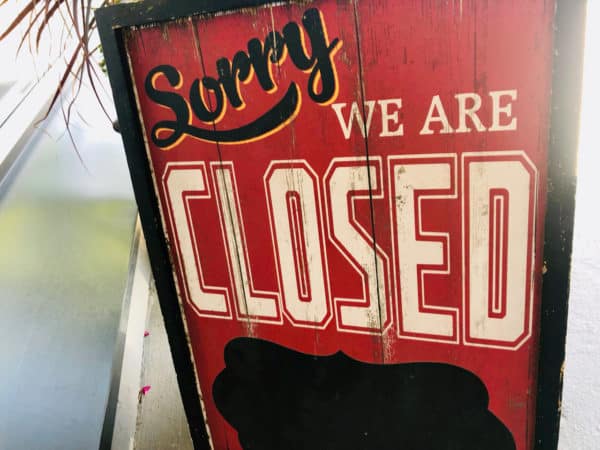 Two individuals who requested anonymity are claiming that Kik has begun disbanding the Isreali subsidiary responsible for running its messaging app, CalcalistTech reports.
According to the outlet:
"The company is moving all the app's users to alternative platforms…The 70 employees of Kik's Israeli cryptocurrency subsidiary Kin received layoff notices Monday, though some will be offered the option of transferring to a new company that is based on the same technology."
Kik is an Ontario-based tech company started in 2009. The company launched a messaging app for teenagers in 2010, and experienced some initial success.
But Kik recently gained the dubious distinction of being the subject of the US Securities and Exchange Commission's (SEC's) "first major ICO (initial coin offering) enforcement action."
Hundreds, if not thousands, of entities issued Ethereum-enabled ICO's in 2016. And many projects were advised by lawyers that the tokens might get a pass from the SEC because they offered purported utility on a future network.
After receiving a Wells Notice (of impending action) from the SEC early this year, Kik promised to fight the SEC and immediately set up a "crypto defense fund" and a website called Defend Crypto as a base for the fight.
Text at Defend Crypto claims, "The SEC has been shaping the future of crypto behind the scenes with settlements that set a dangerous precedent and stifle innovation."
Some household names in crypto initially threw their support behind Kik and Defend Crypto, but then withdrew their support in subsequent days after a potentially damning video of Kik CEO Ted Livingston surfaced in which he touts possible returns for investing in Kik.
Kik raised approximately $100 million USD in an ICO token sale the company executed in 2017.
By then, however, the SEC had already issued its DAO Report warning would be ICO-issuers that their offerings would henceforth very likely be considered unregistered securities by the Commission.
Kik proceeded with the sale regardless, in a decision the SEC now says was induced by "a crisis" at the company:
"In late 2016 and early 2017, Kik faced a crisis. Fewer and fewer people were using Kik Messenger. The company expected to run out of cash to fund its operations by the end of 2017, but its revenues were insignificant, and executives had no realistic plan to increase revenues through its existing operations. In late 2016 and early 2017, Kik hired an investment bank to try to sell itself to a larger technology company, but no one was interested."

"Faced with a shrinking financial 'runway,' Kik decided to 'pivot' to an entirely different business and attempt what a board member called a 'hail Mary pass': Kik would offer and sell one trillion digital tokens in return for cash to fund company operations and a speculative new venture."
According to Calcalist, Kik's "Kin" tokens are now almost worthless, and currently, trade for $0.000012 USD.
Have a crowdfunding offering you'd like to share? Submit an offering for consideration using our Submit a Tip form and we may share it on our site!