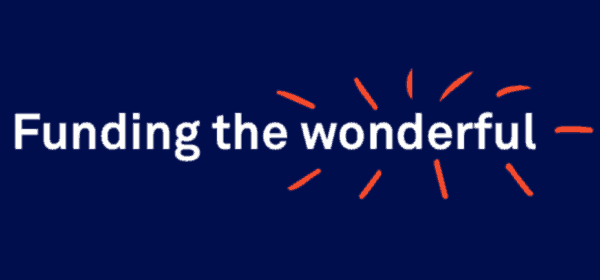 Crowdcube, a leading UK based crowdfunding platform, is out with a note touting the fact they have funded 3 out of 16 (19%) of the UK's active unicorns. These three companies include BrewDog, Monzo and Revolut.
Crowdcube reports that in the past 12 months, the platform has provided funding to 196 companies totaling £165.5 million.
In total, Crowdcube has raised £552 million for funded companies and had a total of £787 million invested through the platform since launch in 2011. Crowdcube is one of the largest crowdfunding platforms in the world by total amount raised.
"BrewDog, Revolut and Monzo have hyper-engaged, committed and passionate communities. These are revolutionary entrepreneurs who deeply inspire their advocates. Their success acts as ongoing proof that Crowdcube is disrupting the market by turning the brands' supporters into a powerful core of shareholders. All kinds of businesses experience success with us, but in 2019 the fintech vertical is attracting huge investment. In the last 12 months fintechs have raised more than £65 million with Crowdcube. I look forward to partnering with the UK's next unicorn, whoever that might be."
Crowdcube has provided the following synopsis of the three unicorns:
BrewDog: our first
Since 2006, James Watt and Martin Dickie, the founders behind  BrewDog, have been on a mission to make other people as passionate about craft beer as they are. As they say, "Every beer we make, everything we do, ties back to that." BrewDog became Crowdcube's first Funded Club unicorn in 2017, after 11 years of hard graft and several funding rounds. To date, BrewDog has generated over £73m from more than 120,000 of their shareholders, fondly known as Equity Punks. Their raise with Crowdcube generated £13.97m. The craft brewer has been one of the UK's food and drink success stories over the last few years.
Revolut: our second
Our second Funded Club unicorn is digital banking app Revolut. Launched by ex-finance professionals Nikolay Storonsky and Vlad Yatsenko in 2015, Revolut's goal was to help people manage and move around money in multi-currencies more easily. Revolut launched their crowdfunding campaign with Crowdcube in 2015; with the pitch closing at £1.01m and 433 investors. Balderton Capital and Index Ventures were also investors, lifting Revolut's valuation to £42m. After a $250m injection from DST Global, Revolut catapulted to unicorn status. Our original Crowdcube investors realised returns of 19x. Revolut recently hit another massive milestone when they announced their customer base had hit 7m.
Monzo
The Monzo team grew so rapidly that they reached unicorn status in just over 3 years. The challenger bank boasts more than 3m customers, with 55,000 new sign-ups every week. Monzo has raised an astronomical £324m since founding, with £24.19m generated over their Crowdcube campaigns.
After raising £20m with Crowdcube in their third crowdfunding round in 2018, Monzo closed a new £113m funding round led by YCombinator (YC) Continuity. This bought its post-money valuation to a massive £2 billion. This means that if you invested in the first crowdfunding round in 2016, your shares would have increased in value 25x.
Monzo previously turned down additional investment offers from notable international investors to ensure their customers and everyday investors could get a slice of the action. The challenger bank's customer base and shareholders have always been key to the business, as Founder Tom Blomfield explains, "Community is at the heart and soul of everything we do."
Crowdcube reports that in the past 12 months, the platform has provided funding to 196 companies totaling £165.5 million