Funding Xchange says that borrowing costs for some UK businesses are dropping. Funding Xchange tracks the activity of 40 lenders specialising in small business lending. According to their forthcoming "SME Lending Monitor," 60% of businesses with a reasonably good credit profile are able to access unsecured loans at a total cost of borrowing below 9.5% per annum. This is apparently below the costs that many High Street banks are charging small businesses for overdrafts. Funding Xchange adds that there has been a significant fall in the cost of credit for these businesses compared to 2018.
While alternative lenders may provide a lower cost of capital for SMEs, Funding Xchange cautions that SME loan applicants should be wary of brokers and platforms adding on fees which can materially increase the cost of borrowing.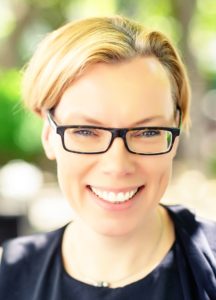 Katrin Herrling, co-founder of Funding Xchange, stated:
"I am delighted to see that by bringing transparency to the SME lending market, and at no cost to the SME, competition is driving cost of funding down to lower rates for small business borrowers. As economic conditions are predicted to deteriorate, funding will become a lifeline for many small businesses. As a small business owner, I built Funding Xchange to ensure small business owners can compare offers from bank and non-bank lenders in minutes – enabling business owners to take control of the funding process. We guarantee that Funding Xchange is never more expensive than going direct to a lender."
Funding Xchange reports that businesses with a creditworthy profile accessing short-term unsecured loans (covering an 18-24 month term) with a total cost of borrowing below 9.5% have more than doubled in recent months (since March 2019) to 60% of all applicants. Many businesses who access these low rates from alternative finance lenders have a profile which would ordinarily mean they are turned down from banks for funding.
In some instances, alternative lenders beat the rates offered by mainstream banks, with this segment of customers typically being offered overdraft facilities with representative APRs of 9.9%.
Funding Xchange says that alternative lenders are reducing their rates to become more competitive to win business with a good credit profile.
Funding Xchange says it supports tighter regulation of the intermediary sector to ensure small business owners enjoy the same protections as consumers.
Funding Xchange is a marketplace for online lenders providing credit to SMEs and is government-designated platform for the Bank Referral Scheme.