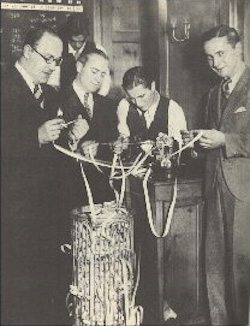 While many Fintech focused stock trading platforms do not charge a commission for trades many traditional brokers still charge a fee. Today, Charles Schwab (NYSE:SCHW) has announced it will no longer charge commissions for online trading. Expect other online brokers to soon follow suit.
Shares in Schwab immediately swooned lower on the announcement as investors sought to gauge the impact on the company's bottom line.
In a release, Schwab said it has removed the final pricing barrier to online investing by eliminating commissions on US stocks, ETFs and options trading.
"From day one, my passion has been to make investing easier and more affordable for everyone. Beginning October 7, every Schwab client can trade U.S. stocks, ETFs and options commission-free. Eliminating commissions ensures my ultimate vision is realized – making investing accessible to all," said namesake founder and Chairman Charles Schwab.
Previously, commissions had been set at $4.95 per transaction. A per contract fee will remain for options trading.
Schwab, along with the broader group of traditional online brokers, has seen their businesses hit with increasing competition in the past few years. Robo-advisor Robinhood has long offered no commission trades for traditional assets while including crypto trading thus appealing to a younger audience.
Schwab continues to base its model off of a combination of brick and mortar locations with over 365 offices around the country. Robinhood, and other Fintechs, tend to be light on physical locations as well as the associated cost of maintaining the real estate.
Robinhood spokesperson Jack Randall had this to say about Schwab's decision to eliminate fees:
"The changes taking place across the brokerage industry reflect a focus on the customer that's been inherent to Robinhood since the beginning. We remain focused on offering intuitively designed products that reduce barriers to our financial system, including account minimums and commission fees."
So who wins in all of this? The consumer, of course. Competition is good.

Back in the day, Schwab was the innovator undermining traditional brokers that did not have a website to enable online trading. Where are those businesses now? Some things never change.

Sponsored Links by DQ Promote