Robert Sprague, appointed as Ohio's new Treasurer in January, has announced the suspension of OhioCrypto.com, the state's cryptocurrency tax payments portal.
The decision was reportedly made following standard due diligence reviews conducted by staff when Sprague took over from his predecessor, Josh Mandel.
Mandel authorized the launch of Ohiocrypto.com in late November 2018 and announced the site in an article in the Wall Street Journal.
 He promoted the program as unique and as a means of clearly demonstrating that Ohio was open for business when it comes to cryptocurrencies and the innovations implied by the underlying tech.
But according to a press release from Sprague's office, Ohiocrypto.com appears to have been implemented in a expedited way that did not involve a required competitive selection process and authorization by the State Board of Deposit.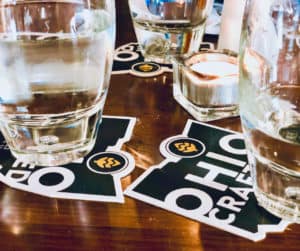 Payments to Ohiocrypto.com are supported by BitPay, a company that provides immediate cryptocurrency-to-standard currency conversions for retailers and other organizations taking payments or donations in cryptocurrencies. BitPay conversions help crypto payments recipients avoid common and volatile shifts in the value of the cryptos they receive.
But the apparently arbitrary selection of BitPay to provide this service has now caused problems, according to the release from the Ohio Treasurer's Office:
"Since Treasurer Sprague took office in January, his staff has been reviewing the creation and operation of OhioCrypto.com. Based on this internal review, the Ohio Treasurer's office believes the third-party payment processor, BitPay, is functioning as a 'financial transaction device' and, therefore, should have been selected through a competitive selection process and authorized by the State Board of Deposit(Ohio Revised Code §113.40)."
Sprague says innovation remains a priority in Ohio, but new programs should be implemented by the book:
"It is vital that Ohio explores innovative, new technologies and processes that continue to drive Ohio into the future…However, we must make sure any new processes that are implemented, such as OhioCrypto.com, are established in accordance with Ohio law."
In light of the suspension, and at the recommendation of Treasurer Sprague, the State Board of Deposit has asked the Ohio Attorney General to provide a formal opinion regarding whether Bitpay services qualify as a "financial transaction device" under Ohio law.
Sprague stated that he regards suspension of the program as "prudent" until the state's Attorney General has issued a formal opinion.
"Once we get the opinion back [from Yost], we'll go from there," Sprague told GovTech.com.
But Attorney General Dave Yost has expressed concerns about Ohiocrypto.com's merits:
"(Cryptocurrency) is a payment device used by organized crime, and people in various black markets who don't want to have traceable bank records…There are good businesses uses, but I don't see any of those applying to paying your taxes."
Ohiocrypto.com appears to have had few users in the 10 months the site was up though crypto-friendly online retailer Overstock made a point of paying its Ohio taxes there.

Sponsored Links by DQ Promote