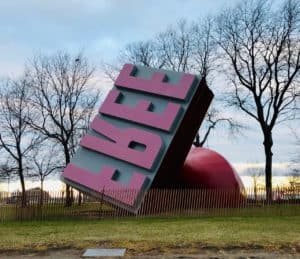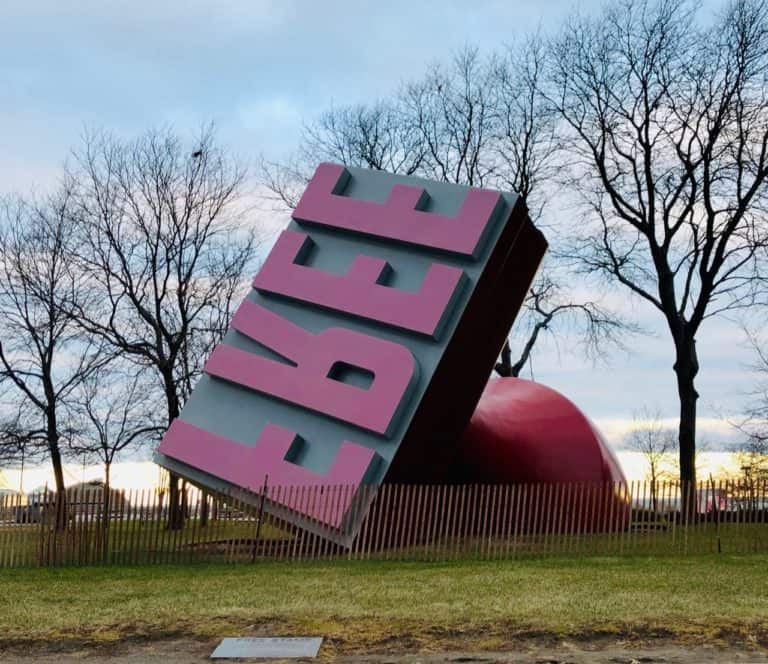 Entrepreneurs and politicians in the American state of Ohio have embarked on several initiatives they hope will establish Ohio as a haven for businesses engaging with cryptocurrencies and cryptographic tokens.
In December 2018, Ohio Congressman Warren Davidson and Florida Congressman Darren Soto introduced a bill into the American house of representatives called the "Token Taxonomy Act."
The bill seeks to exempt digital tokens from being legally classed as securities. If passed, Davidson believes the bill will allow the US to compete for the sector and will guide the SEC to focus elsewhere.
Davidson even proposed in an interview in early December that a crowdfunding portal or a cryptocurrency called "wall coin" could be used to raise funds for the border wall between the US and Mexico:
"Well, I've offered a modest compromise called Buy a Brick, Build a Wall…that we introduced, which lets the American people, or whomever should choose to donate – Mexicans or otherwise – to donate to the program…You could do with this sort of, like, crowdfunding site. Or you could even do blockchain, and you could have wall coins…And frankly, if we get it right at the Treasury, you could even accept Mexican pesos."
On the ground, Bernie Moreno, president of the Bernie Moreno Companies, has been spearheading a venture he calls Blockland, a project WOSU Public Media describes as, "a Cleveland-based initiative that has brought together leaders from the city's business, government and academic communities, with the aim of making Cleveland a destination for blockchain-based businesses."
Moreno's wants to make the state "relevant" to businesses in the sector and thereby grow the local economy. "It's about jobs, jobs, jobs, jobs," he told WOSU.
All told, Moreno, "has invested in multiple blockchain startups, although one of those companies, Votem, recently struggled with layoffs."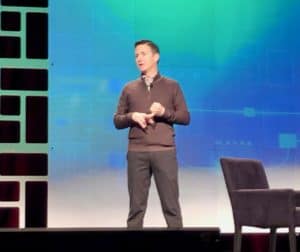 He also recently, "sold some of his car dealership franchises in order to focus on another blockchain venture, Ownum."
But when former Ohio State Treasurer Josh Mandel helped create a tax portal for the state of Ohio where businesses could transmit tax payments in cryptocurrencies, it was like the icing on the cake of Ohio's blockchain branding efforts.
The website, called OhioCrypto, charges only a 1% fee for tax payments made by cryptocurrency there, whereas a regular credit card tax payment submitted in Ohio will cost 2.5%.
Luckily, for classic-types, submitting tax payments by cheque is still free.
Crypto payments made at the state portal are immediately converted to standard US dollars by Bitpay, a company that processes crypto payments for retailers.
About the OhioCrypto portal, Mandel stated:
"We're trying to do our small part to … think creatively about how technology can make taxpayers' lives easier."
But so far, since the platform was launched in November 2018, only 10 companies have submitted taxes via the portal, and the current treasurer's office reportedly says it is reviewing whether the program should continue long term.
Meanwhile, the portal is certainly a boon for early crypto adopters like the Utah-based company Overstock, which began accepting Bitcoin payments for items on its website in 2014 when the coins traded for around $600.
They now trade for almost 10 times that, and Overstock claims to have collected more than $13 million in Bitcoin commercial payments to date.
Overstock director and crypto "believer" Jonathan Johnson told WOSU that the company has been paying its quarterly commercial activity tax in Ohio using the portal:
"I think we paid a $35,000 tax bill…It was just a tad over 10 Bitcoin."
Sponsored Links by DQ Promote