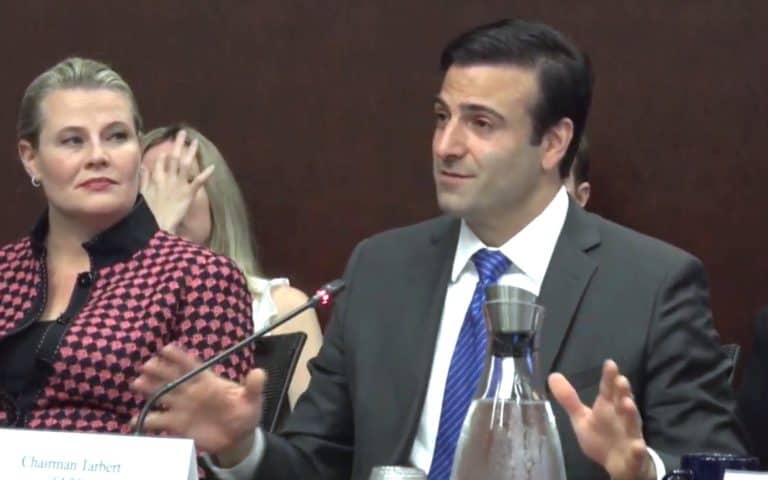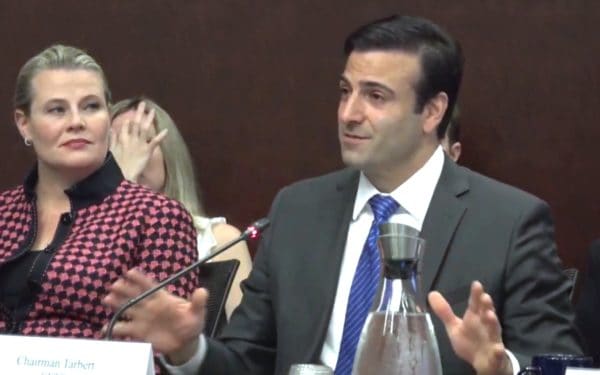 The Commodity Futures Trading Commission (CFTC) held the 4th meeting of the Technology Advisory Committee (TAC) this past week, sponsored by CFTC Commissioner Brian Quintez. Several of the topics included hot areas of Fintech such as the utilization of distributed ledger technology (DLT/ Blockchain) in the real world, stablecoins and custody of digital assets. TAC meetings engage both CFTC staff and individuals from the private sector.
The CFTC under the leadership of former Chair J. Christopher Giancarlo displayed a penchant for challenging the establishment and a willingness to embrace change. The current Chair of the CFTC, Heath P. Tarbert, is continuing the legacy of supporting innovation in financial services having set a positive tone from the beginning of his tenure.
In his opening remarks at the TAC meeting Chair Tarbert stated:
"Our job is to ensure that our rules protect market integrity while fostering innovation.  To be sure, that requires a bit of a balancing act.  Market integrity is about protecting customer assets, making sure the markets function, and making sure everybody knows the rules.  If our markets are good enough, there is no need to fix anything.  But "good enough" is not the ultimate objective.  Our markets should always be striving to improve."
According to Tarbert, fostering innovation is about letting change happen but that change can be messy at times – something many politicians or policymakers seek to avoid. Innovation can also take time as markets adapt, new firms emerge, and traditional participants fight to maintain the status quo. Striking the right balance is tough.
The discussion on stablecoins was more informational than anything but timely in light of the advent of Facebook's attempt to launch a global non-sovereign stablecoin called Libra. Currently, there are around 65 active stablecoins with Tether being the largest.
Lee Schneider, General Counsel of Block.one (EOS), reviewed stablecoins in a very balanced and sober manner. "Focus on the functions and features of the stablecoin or frankly any other digital asset we're talking about," advised Schneider as he pointed away from the tech and more on the goal of digital assets. Stablecoins are digital wrappers around the referenced asset. Just like we use paper stock certificates to represent ownership we are now using digital technology to represent same or similar assets.
"We are using the power of blockchain to make assets a little more transparent and a little bit more auditable and safer," Schneider explained.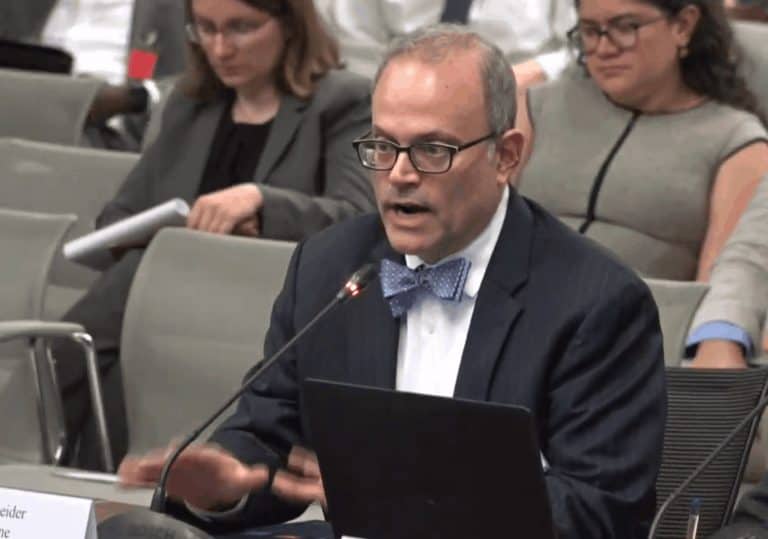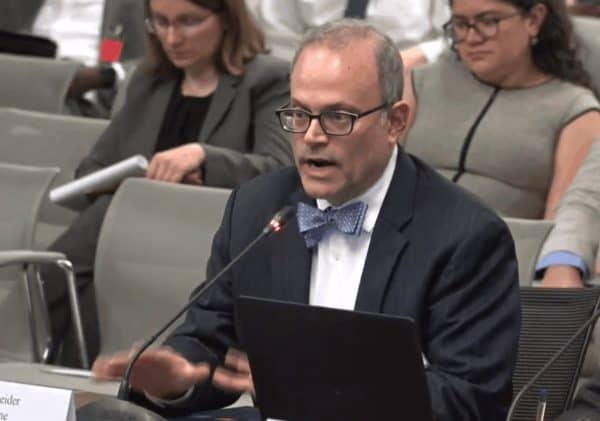 There has been a mismatch between regulation and the instrument themselves said attorney Gary DeWaal. Much of our financial regulation was designed in the early 1900s. The advent of virtual assets has "amplified" this problem. "Nothing neatly fits in," he said.
"If a stablecoin is backed by a single asset so that there is no override by management involvement … one can argue it is not a security … the Howey Test does not apply.." stated DeWaal. But, that can change. If a digital asset goes from being backed 100% by a single asset to perhaps a smaller percentage and then something else -it could be deemed a security.
"Potentially a problematic outcome."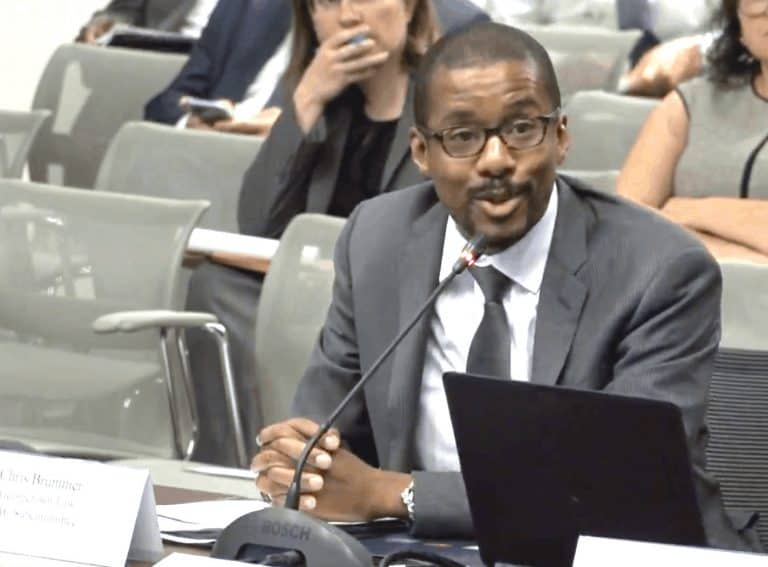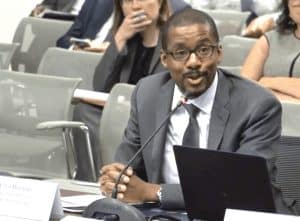 If someone is deciding the assets and the mix, then maybe we are back in Howey land.
DeWaal believes that stablecoins have great potential in contrast to the current, rather slow processing speeds of other cryptos (Bitcoin) and other traditional services.
As Libra is still in the development stages, there lacks an amount of clarity as to how it will work (if at all).
Chris Brummer, from Georgetown Law, reviewed the issues regarding crypto asset custody. The concept of custody is "foundational" when it comes to market-making for any asset. For digital assets, this creates unique regulatory challenges as the custody environment is still evolving.
Thomas Chippas, Chief Executive Officer, ErisX, said the anticipation of all outcomes is difficult to predict when dealing with forks in cryptocurrencies. Disclosure is key when policies are created.
The industry needs a disclosure regime incorporating the full spectrum of risk as it will be healthy for the industry, said Brummer.
There are quality custody solutions available today in the digital asset sector added Chippas.
Settle in Tether. It will take 10 minutes and there will be no charge."
Much of the benefit of using blockchain is the removal of intrinsic legacy friction. The derivatives market may be a significant beneficiary of the technology.
The distributed ledger technology panel addressed the hype cycle and DLT providing value beyond crypto – a truism that is rapidly becoming more clear.
"We are all going to benefit from [DLT] from a technology perspective," stated Brad Levy, CEO MarkitSERV, IHS Markit. Interface between finance and crypto is becoming clearer and more concrete. All the asset classes are in play, this is no longer just about cryptocurrencies.
DLT also has the potential to offer solutions that are key to regulators such as real time access to transactional data. Permissioned networks can benefit from the distributed nature of the technology.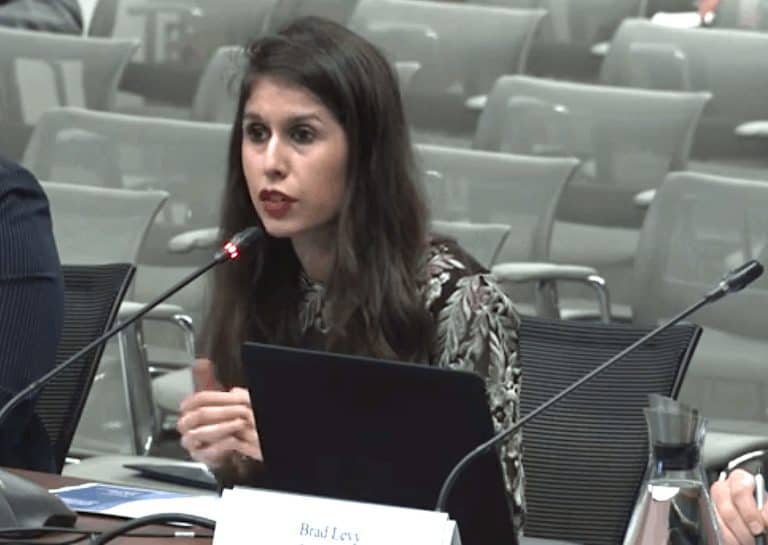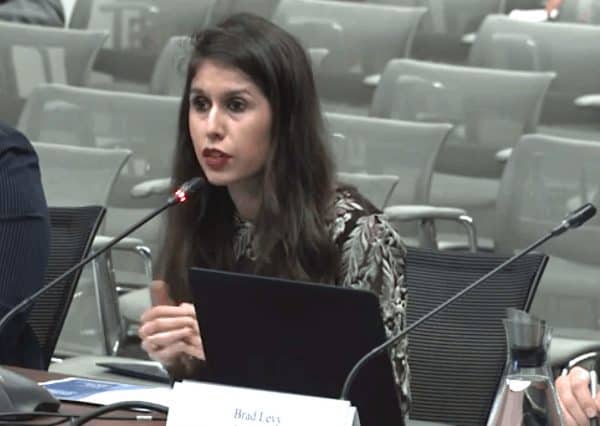 Embarking on the 4th Industrial Revolution
"We are embarking on the 4th industrial revolution," said Shawna Hoffman from IBM, "Daily our privacy and confidentiality are being challenged … by its very definition, distributed ledger technology can provide the delicate balance of advanced technology combined with security and privacy and confidentiality."
Our subcommittee has been very excited about DLT said Yesha Yadav from the Vanderbilt School of Law.
The TAC meeting was, overall, bullish on the technology while acknowledging the challenges and shortcomings. Perhaps the most important aspect of the gathering is the fact that the CFTC is addressing DLT in a collaborative fashion publicly engaging industry participants and private observers. Much good information was shared during the meeting.
If you have time, it is a great meeting to watch.
The three presentations are embedded below.
---
---
CFTC TAC 10.03.19 DLT (1)

---
CFTC TAC 10.03.19 Custody (1)

---
CFTC TAC 10.03.19 Stablecoins (1)

---
Sponsored Links by DQ Promote