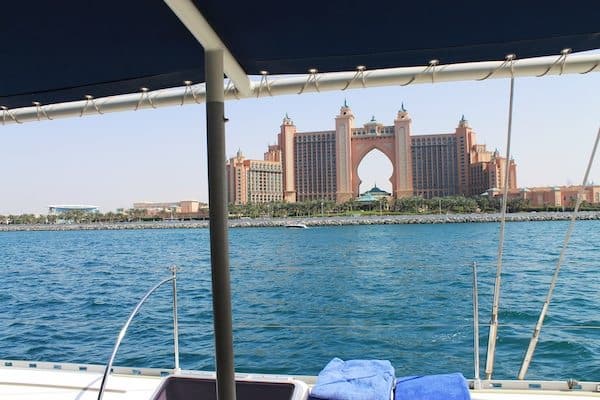 The United Arab Emirates' (UAE) Fintech industry is set to enter 2020 with promising deals as more investors and companies explore potential investment opportunities. One-third of Fintech firms in the Middle East and North Africa (MENA) are based in the UAE.
The number of Fintech companies in the MENA region are projected to reach 1,845 by 2022, which represents a 230% increase from 559 in 2015.
Raja Al Mazrouei, executive VP at Dubai International Financial Center (DIFC) Fintech Hive, noted that emerging markets in the UAE have a high potential for growth and provide good investment opportunities.
Mazrouei stated:
"The rise of Fintech is one key factor driving this transformation, impacting every aspect of how financial services are accessed and consumed."
UAE's financial hub, Dubai, is currently ranked eighth in the Global Financial Centres Index (GFCI). It's recognized as one of the top ten global Fintech hubs. DIFC is well-positioned to lead this growth as it provides a platform for entrepreneurs to access a wide range of business opportunities.
The DIFC aims to diversify and transform the UAE's financial services sector. Its consistent focus on financial industry innovation is in line with Dubai Plan 2021 and DIFC's 2024 Strategy.
Al Mazrouei noted:
"We expect to feature a larger pool of startups, covering a broader scope to include Fintech, Insurtech, Regtech and Islamic Fintech at the third edition of DIFC Fintech Hive's 2019 accelerator program. The program has grown approximately 50% from 2018 with 31 innovative global star-ups that are selected to participate."
The MENA startup ecosystem is growing steadily, with $517 million currently invested in 354 different projects so far this year, representing an increase of 30% compared to the same period last year. There's also been a 3% increase in the number of new deals compared to 2018, according to the Q3 2019 Mena Venture Investment Report. 
The report reveals that the average deal size has reached an all-time high of $2.5 million when not counting large projects like Careem and Souq. The UAE remains the dominant investor in the MENA region as it secured 62% of all funding deals in the area.
Meanwhile, Egypt accounted for the highest number of deals as it managed to secure 27% of all Fintech-related partnerships in MENA.
The region's Fintech sector has continued to maintain its dominance by the total number of deals this year, accounting for 14% of all deals. This represents an increase of 3% when compared to the same period last year.
Wai Lum Kwok, senior executive director (Capital Markets), Financial Services Regulatory Authority of Abu Dhabi Global Market (ADGM), remarked:
"In recent years, the MENA economy, and the UAE's in particular, has expanded to become more diverse, more competitive and innovative, thus increasing the need to financial free zones such as ADGM that provide support services to foster and promote this growth." 
Sponsored Links by DQ Promote