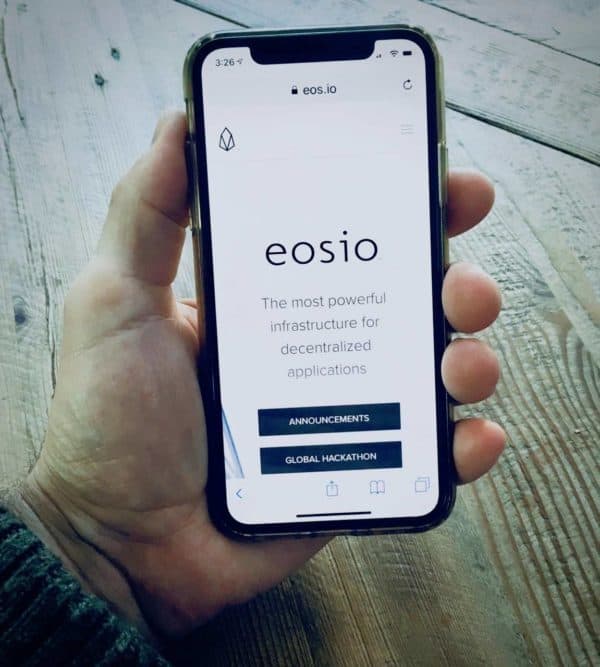 Block.one, a Cayman Islands-registered open-source software publisher that developed EOS, one of the largest platforms for building and deploying decentralized applications (dApps), revealed the release candidate for EOSIO 2, the Version 2 of its EOSIO protocol. 
As noted in a press release shared with CrowdFund Insider, the second version of the EOSIO protocol was announced earlier this year at the company's #B1June event. 
Block.one's management stated in its release:
"EOSIO 2 continues [our] commitment to the community by radically improving the developer experience through the development of a custom-built engine called EOS virtual machine (VM), support for industry-standard authentication, and tools that significantly improve the onboarding of developers."
One of the most important parts of the recent upgrade is the development of EOS' VM, a high-performance WebAssembly (WASM) engine designed specifically for applications deployed on EOSIO. 
Internal benchmarking indicates the release of EOS VM provides "up to a 16x performance gain" over EOSIO 1.0, which results in significant improvements in smart contract processing times.
EOSIO is reportedly the first blockchain protocol to adopt WebAuthn authentication standards, in order to provide better security and usability to applications developed on EOS. WebAuthn allows hardware device to be used for authenticating and signing transactions directly from browsers without requiring extensions or any other software.
As mentioned in the release, the EOSIO Quickstart Web integrated development environment (IDE) allows developers to "go from start to ready-to-build in minutes."
Block.one CTO Daniel Larimer stated:
"Block.one is delivering on what we promised for EOSIO 2. With enhanced performance and support for the latest web authentication standard, we've made using blockchain applications even easier for the masses. By lowering the costs and increasing the protocol's scalability, Block.one is continuing to make EOSIO the fastest, most secure and easiest to use protocol on the market today."
The four main components in EOSIO Version 2 include: 
EOS VM
A high-performance WebAssembly (WASM) engine designed for blockchain-based apps that enable more efficient utilization of system resources when running smart contracts. During internal testing, EOS VM recorded a 16x performance increase in smart contract processing time over Binaryen, which was first released with EOSIO 1.0. 
EOSIO Quickstart Web IDE
A high-performance, web development software tool for creating EOSIO applications that reduce barriers for new developers. Currently in its alpha support phase, the EOSIO Quickstart Web IDE can be installed in minutes and runs on all browsers, without restrictions due to RAM and CPU related requirements.
WebAuthn Support 
EOSIO support for WebAuthn is "a step towards secure and seamless transaction signing without needing to keep track of private keys or other account information." Developers can now test transaction signing with WebAuthn in their EOS-based applications. 
Weighted Threshold Multi-Signature Block Production Support
This features allows block producers to "securely sign blocks by utilizing a permission layer that allows for multiple block signing keys in a flexible scheme without sharing any sensitive data."