OakNorth, a UK-based digital bank that provides business and property loans to small and medium-sized businesses, announced on October 7 the appointment of Sunil Chandra as CEO of its new credit platform.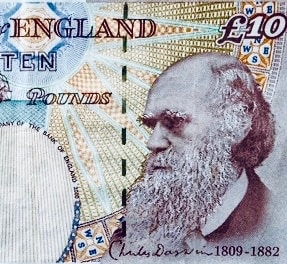 Chandra, a former VP at Google Inc, helped scale the internet company's talent and extended its global operations from around 7,000 employees in 2007 to currently more than 100,000. Prior to his senior management role at Google, Chandra was the chief operating officer (technology) for Barclay Capital for more than two years. 
Chandra also worked for seven years as director of administration at McKinsey & Co. for the Southeast Asia and Greater China region.
A global senior management professional, Chandra has been responsible for scaling business operations and recently relocated from San Francisco to London in order to join OakNorth.
The OakNorth platform helps financial and lending institutions throughout the world to serve the lower mid-market business segment (for loans between $1 million – $25 million) in a more holistic manner. 
The platform has helped OakNorth Bank become one of the most profitable new financial institutions in the UK. The Fintech has issued more than $5 billion in loans in the past four years. 
Sunil will be leading the Oak North's business expansion in the US, Europe, and Asia. He will be responsible for ensuring that the company's business meets its commercial and strategic goals.
Co-founder of OakNorth Rishi Khosla stated:
"The last decade has seen the growth of tremendous technology companies like Google, and Sunil was instrumental to that growth and indeed the broader industry. Joel and I are incredibly excited to have him join us, as we scale to meet the strong interest our platform has garnered with clients globally." 
Khosla added:
"His strong management experience and track record in scaling one of the world's largest tech companies will help shape OakNorth's future evolution and expansion with partner banks around the world."
Meanwhile, Sunil Chandra noted:
"It's an incredible privilege to be joining the team at OakNorth. In a short period of time, the business has identified a key segment of the market that is underserved, proven that thesis with the profitable OakNorth Bank in the UK, and is now scaling the solution globally by licensing its platform to other lending institutions." 
Chandra also mentioned:
"SMEs account for roughly half of the GDP of the world. By supporting their growth, we are not only helping them, but also their local communities who will benefit from new jobs and additional GDP. After more than 12 years at Google, I am excited about this next challenge and look forward to building the business into what will no doubt be one of the world's premier tech companies born out of Europe."  
Sponsored Links by DQ Promote