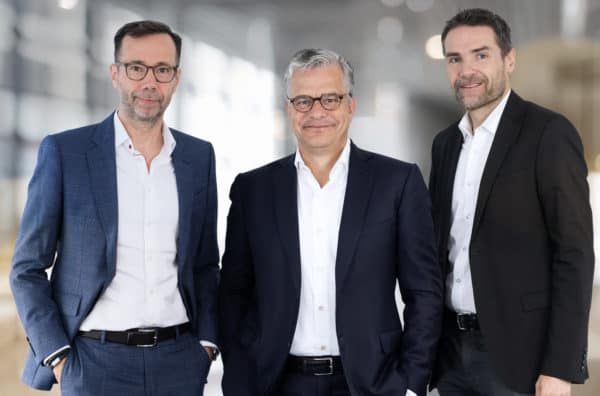 Deutsche Handelsbank has appointed two co-CEOs.
Deutsche Handelsbank is an interesting institution that is focused on Fintech. Originally launched as a payment transaction service provider, today the bank provides SME loans, including factoring, as well as savings accounts. On top of this, Deutsche Handelsbank provides "banking as a service."
The bank also benefits from the patronage of the Reimann family, or more specifically, the family branch Reimann-Dubbers, the branch that sold its shares in detergent manufacturer Reckitt Benckiser in 1997.
Jens Munk and Dr. Frank Schlaberg are now co-CEOs with immediate effect.
According to a release, Munk is an experienced investor and investment banker in the European technology sector.
Dr. Schlaberg, who was appointed to the Management Board of Deutsche Handelsbank on August 1st, has years of experience in corporate & investment banking and strategic management consulting.
CFO Dr. Michael Eberhardt will continue to be run the back-office operations.
The prior CEO Daniel Kreis will remain with Deutsche Handelsbank and chair its Advisory Board.
Dr. Michael Riemenschneider, Chairman of the Supervisory Board of Deutsche Handelsbank, commented on the transition:
"Daniel Kreis played a key role in establishing, developing and expanding Deutsche Handelsbank. His in-depth understanding of the market and the bank's consistent focus on technology companies have made Deutsche Handelsbank the most established institution for growth financing of the new digital "Mittelstand". We are delighted that he will continue to support the bank's development in his new role as chairman of the Advisory Board of Deutsche Handelsbank."
The bank says it is all about growth and expansion plans are in the works.
Munk said the bank sees the demand and intend to expand their loan book further.
"We also plan to increase our payment transactions volume by 75 percent to €70 billion per year per. Handelsbank delivers exactly what growth companies need, with services ranging from payment transactions and growth financing to corporate loans for SMEs and banking-as-a-service. On that account, we will continue to expand upstream, providing finance for investment companies and managers of venture capital funds."
Schlaberg added:
"In the German-speaking region, there are very few financial institutions that are willing to lend to digital growth companies before they meet traditional lending criteria. Deutsche Handelsbank is closing that gap and hence, plays an economically important role in a very exciting and dynamic field. My goal is to substantially grow this business. We aim at expanding our product range in order to become a full-service provider for growth companies. Furthermore, the successful concept will eventually be applied to other European countries in the medium to long term."
The bank reports that by mid-year, the total loan volume exceeded € 300 million. By the end of August, the volume of new loans granted in the current year amounted to more than  €75 million, of which more than €50 million went towards digital growth companies.
"We proofed that our business model is profitable. We are growing in all business segments, be it payment, growth or VC financing, corporate loans or banking as a service for Fintechs. Now it is our task to scale up and Europeanize the bank," stated Munk.
Sponsored Links by DQ Promote