U.S. Commodity Futures Trading Commission has announced the appointment of  Melissa Netram as Director of LabCFTC. Launched in May 2017, LabCFTC is an initiative aimed at facilitating market-enhancing Fintech innovation.
Netram will be responsible for coordinating closely with international and U.S. regulators and Capitol Hill to facilitate innovation, inform public policy, and ensure the CFTC has the understanding to keep pace with the emerging technology.
"Digital assets and other 21st century commodities are transforming our financial markets, so it is critical that regulators keep up with financial innovation," said CFTC Chairman Heath Tarbert. "Bringing together regulators and innovators is essential for the responsible development of cutting-edge fintech products, and ultimately the long-term success of our economy. LabCFTC is the agency's answer to that challenge, and I look forward to Melissa's leadership. Her expertise and vision will help take our efforts to the next level."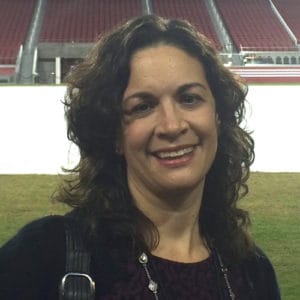 Netram brings to the CFTC more than 15 years of experience developing and executing policy strategy regarding technology and financial services issues. Prior to joining the CFTC, she was the Director of Global Public Policy and Regulatory Affairs for Intuit, where she led the development of the company's government strategy. Netram led efforts to position Intuit to successfully capitalize on fintech innovations, including serving as a founding member of the Financial Innovation Now.
Netram began her career in financial services at the U.S. Department of the Treasury, with a rotation through the Office of the Comptroller of the Currency.
Ms. Netram holds a bachelor's degree, cum laude, from Villanova University and a law degree from The Catholic University of America Columbus School of Law,