Nubank, a Brazil-based fintech startup, has reportedly surpassed 15 million customers. According to Reuters, Nubank's CEO David Vélez announced the figure, which marks a 25% increase from the total that Nubank disclosed in August.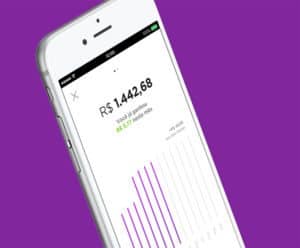 As previously reported, Nubank was founded in 2013 and is committed to fighting complexity and empowering Brazilians to take control of their finances. More than eight million consumers have applied for Nubank's mobile-controlled credit card since its launch in September 2014. Nubank has a technology hub in Berlin, Germany and in total, the company now has 1,500 employees from 25 nationalities, including French, Canadians, Australians, Americans, Dutch, and Mexicans.
"In Brazil, people pay the highest fees and interest rates in the world for the worst banking services. We know that technology and design can solve this problem.  That's why we came together in 2013 to redefine people's relationship with their money, through a more efficient and transparent experience. Our goal is to put an end to all the complexity and to give everyone back control of their financial life."
Vélez revealed to the media outlet that 10 million out of the 15 million clients are holders of the bank's credit card. He noted that the company is growing so quickly and has opened many new business accounts in the past 12 months.  He went on to add Nubank is aiming to offer interest rates direct credit to consumers that are 30% to 40% lower than normal rates in the Brazilian banking market.