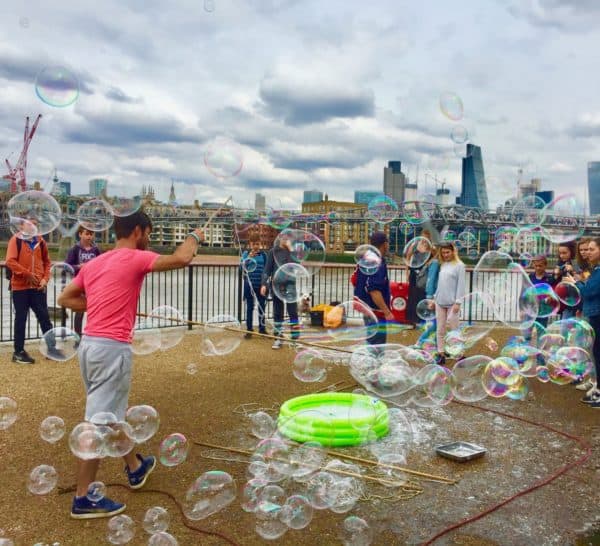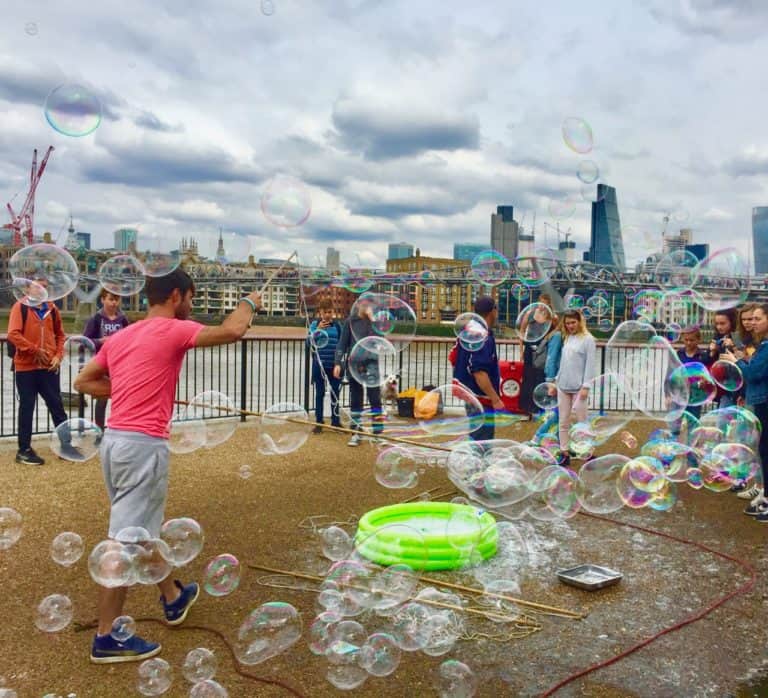 Two hundred-fifty investigators, thirty speakers gathering and other attendees at the OffshoreAlert Conference on financial intelligence and investigations in London November 11th and 12th will have a chance to examine the role tethers played in creating "the largest bubble in human history," the Bitcoin/crypto bubble of late 2017.
Tethers are a cryptographic/synthetic form of USD used to add liquidity to cryptocurrency trading markets.
Critics, including Professor John Griffin of the University of Texas, have argued for years that tethers are used to strategically pump the price of cryptocurrencies.
In a study released mid-2018, Griffin and grad student Amin Shams argued tethers were being used to make Bitcoin look like a juggernaut to attract institutions and the general public into investing.
"The fraud," alleges Offshore Alert, "which is ongoing – involves the massive price manipulation of Bitcoin and other major cryptocurrencies like Litecoin, Ethereum, Zcash, and Dash so insiders can clean-up."
Tethers are created by a company called Tether Limited, which is closely associated with the  Bitfinex crypto exchange. Tether, Bitfinex and parent company iFinex are currently under investigation for fraud in the state of New York.
The New York Attorney General, which accused the companies of commingling funds without proper disclosure, has also accused the companies of obfuscating the investigation.
According to OffshoreAlert, "Bitfinex and 'stablecoin' Tether (are) BVI (British Virgin Island)-owned products that provide most of the liquidity for the entire cryptocurrency market."
Last week, several plaintiffs in Florida filed a class action suit in New York against Tether et al claiming massive fraud and conspiracy. Plaintiffs are seeking damages of more than $1.4 trillion USD.
Litigators behind that suit will appear at the London Conference:
"Attorneys representing the class will discuss the case at OffshoreAlert London next month, including opportunities for insolvency practitioners and fraud investigators. Kyle Roche and Velvel Freedman, of Roche Freedman, will present a session entitled '$1.4T Cryptocurrency Scam: Inside The World's Biggest-Ever Fraud'."
The conference is not just for investigators, Offshore Alert says:
"The networking opportunities presented by the quality and diversity of attendees is unparalleled, exceptional, and invaluable for anyone involved in high-value, cross-border finance…including fraud and asset recovery attorneys, insolvency practitioners, litigation funders, professional service providers, regulators, law enforcement, journalists, and others."
Speakers and attendees hail from 30 countries and will have access to 14 sessions, 8 hours of networking and 2 cocktail receptions.
As well:
"Another session will show attendees how to trace and recover virtual assets as the epidemic of blockchain/crypto-related fraud takes centre stage at this year's event."
About OffshoreAlert:
"OffshoreAlert specializes in reporting about Offshore Financial Centers, with an emphasis on fraud investigations…The company is 100%-owned and managed by David Marchant, a United Kingdom national who has been a journalist since 1984, working in the UK, Bermuda and the USA."

"Marchant and/or OffshoreAlert are generally considered to be leading authorities on OFCs and serious financial crime. They are routinely quoted or referenced by news organizations around the world, including The Wall Street Journal, Los Angeles Times, The Washington Post, USA Today, The Miami Herald, Vancouver Sun, The Economist, BusinessWeek, CBS News, BBC Radio, Bloomberg Television, United Press International and many more. We have also been referenced in non-fiction books such as 'The Sink: Crime, Terror, and Dirty Money in the Offshore World', by Jeffrey Robinson, in 2003 and 'Crime School: Money Laundering: True Crime Meets the World of Business and Finance', by Chris Mathers, in 2004 and in Government reports such as 'Correspondent Banking: A Gateway For Money Laundering' by the U. S. Senate Permanent Subcommittee on Investigations in 2001."

"OffshoreAlert's exposés on fraud, tax evasion and money laundering have contributed to the collapse of several international financial groups and criminal charges being brought against their principals."

"A testament to the quality of our reporting and our unwillingness to yield to bullying is that Marchant and/or OffshoreAlert have been sued for libel multiple times in the USA, Canada, Cayman Islands, Grenada, and Panama and have never lost, published a correction, issued an apology or paid one cent in legal fees, costs or damages to the plaintiffs."

"OffshoreAlert is neither pro- nor anti-OFCs. We are independent. Our only agenda is to provide credible, accurate and useful information so that our clients can make better-informed decisions."
To register or find out more about the conference, click here.

Sponsored Links by DQ Promote