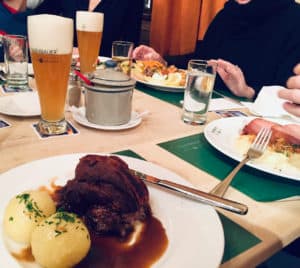 Nearly three-quarters, or 75%, of German consumers said they would not use Facebook's controversial stablecoin Libra, according to a recent survey
Out of 2000 Germans, aged 16 and over, that were questioned, only 27% said they might consider using Libra to conduct local or international transactions.
The poll was carried out on behalf of Creditplus Bank AG and the Wirtschaftswoche business magazine. The survey's results reveal that 73% of respondents completely rejected the idea of Libra as a global digital currency. Approximately 42% said they would not use the stablecoin because they did not trust Facebook and 31% said they won't use it because they only trust state-backed currencies.
Survey respondents over the age of 35 are even more unlikely to use Libra, the poll revealed. Approximately 85% of the respondents in the 55 plus age group noted that it's impossible to do anything with Facebook's stablecoin.
Nearly 42% of survey participants between 22 and 34 said they would consider using Libra.
Last month, German finance minister Olaf Scholz said that the nation's policymakers must not accept parallel currencies including Facebook's Libra stablecoin.
In September, Germany's government approved a blockchain strategy that would prevent stablecoins from being used as an alternative medium-of-exchange, which could pose a threat to state sovereignty.
Scholz said last month:
"We want to be at the forefront and further strengthen Germany as a leading technology location. At the same time, we must protect consumers and state sovereignty. A core element of state sovereignty is the issuing of a currency, we will not leave this task to private companies."
Sponsored Links by DQ Promote