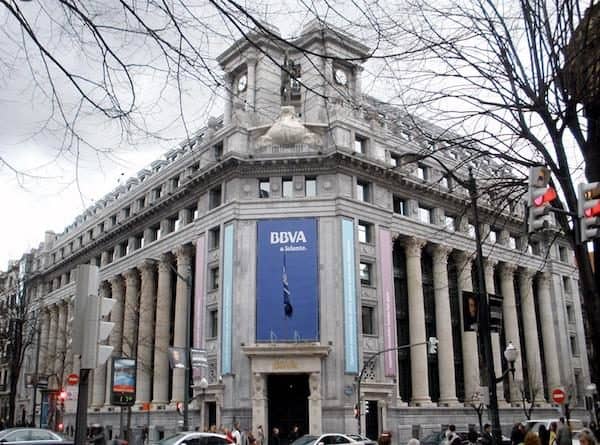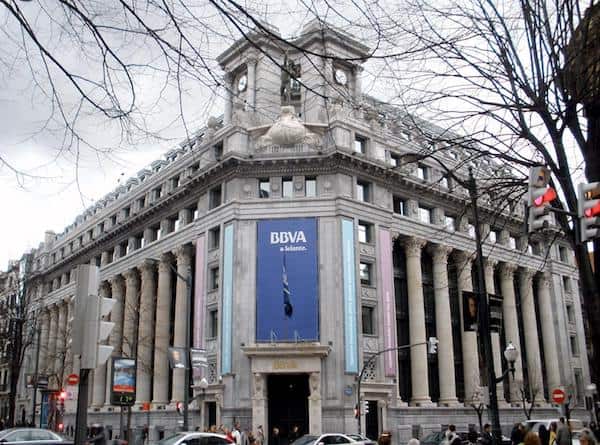 Over 650,000 companies can register to become BBVA Spain customers, via an online process that reportedly takes a few minutes to complete. 
BBVA has been offering various online enrollment options for private clients. The institution is the first bank in Spain to launch an online registration process that allows companies to instantly open business accounts.
Companies can access BBVA online banking services by using their sole or joint administrator's digital certificate, which is issued by Spain's National Mint and Stamp Factory. The account registration process can be completed without visiting a physical location. 
The BBVA noted:
"This digital certificate means of identification, which companies [regularly] use in their dealings with Spain's governmental bodies, will increase the number of clients that use digital channels to interact with the bank." 
BBVA introduced online enrollment for its customers three years ago. Since then, over 30% of new clients have used digital channels to open accounts with the bank.
The launch of the new service has come at the time of the first anniversary of the BBVA business transformation factory, which aims to provide better digital solutions to the bank's business customers. 
Oscar Vélez de Mendizábal, BBVA's head of the business transformation factory, stated:
"We have managed to launch a truly simple, fast process for companies who want to become BBVA clients. Furthermore, it is a solid and rigorous process, in full compliance with current legislation and with the highest standards of security."
In order to complete the bank's online enrollment process to become BBVA clients, companies must have a sole or joint administrator digital certificate and self-signing software installed. BBVA uses artificial intelligence (AI) techniques that can recognize and obtain data from the documents. This reduces the amount of information prospective clients need to fill out forms manually.

It takes a few minutes to open and manage a dedicated business bank account using BBVA online banking, the company noted. Clients will not be charged transaction fees during the first year. Transactions made with debit and credit cards linked to the new account will not incur additional fees.   

Deposits, euro-denominated check issuance, and regular transfers in euros performed online or at BBVA ATMs will not be charged extra fees.

Company workers will not be required to leave their office to use the service, which is available for a flat monthly fee for their point of sale (POS) terminals. Businesses can select various financing options including Click&Pay, which allows users to make drawdown requests on a set amount of credit in order to cover operating expenses without paying opening or cancellation fees. 

Currently, over 90% of BBVA's business customers use digital channels for their banking transactions.

Sponsored Links by DQ Promote