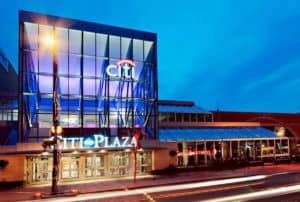 Citi's Treasury and Trade Solutions (TTS) has released a new Citi Supplier Finance offering, with WorldLink Payment Services (WorldLink). The solution provides access to platforms that allow users to transact in several major currencies for settlement.
Citi's new solution is currently available in the US. The company is also planning to launch the service in other countries. 
As noted in the press release:
"Citi consistently invests in the Supplier Finance platform technology as a strategic priority to cater to our clients' needs and achieve end-to-end digitization. Through the new enhancements to the Citi Supplier Finance online portal, clients can manage the dual work streams of supplier financing and foreign currency conversions at the same time, helping to minimize costs of implementation and realizing potential resource efficiencies."
The main benefits of Citi's new offering include:
convenient access to WorldLink Payment and foreign exchange (FX) features

option to onboard suppliers through an online process

greater transparency while handling supplier finance and foreign payments

a new Supplier Finance dashboard that can be used by clients and their suppliers' program to quickly view reports
John Ahearn, global head of Trade, Citi Treasury and Trade Solutions, stated:
"Now more than ever, institutional clients are faced with challenges and the complexity of paying their suppliers around the world while ensuring working capital is effectively utilized. By providing centralized access to these two digital solutions, we are able to give our clients a seamless and efficient process to help manage their supplier finance needs."
Recognized as a major player in supply chain finance, Citi has over 17 years of direct experience supporting thousands of business clients and their suppliers. 
Manish Kohli, global head of payments and receivables, Citi Treasury and Trade Solutions, noted:
"As institutions increasingly become global and source goods from suppliers internationally, it is important for banks to support their clients with comprehensive supply chain finance and global payments solutions. Citi is a leader in the trade and payments space, and we are harnessing the synergies and strength of our WorldLink platform to deliver more choice and increased efficiency to our clients." 
WorldLink is Citi's flagship institutional international payments platform. It's currently available in 195 countries and supports more than 145 different currencies. The WorldLink platform has been designed to make cross-border, multi-currency transactions simple for businesses, financial institutions and public entities. 
The international payments are handled by a global payment and FX network developed via Citi's on-the-ground branch presence, which provides direct access to around 250 domestic and regional clearing systems. 
WorldLink is offered via Citi's Institutional Payments and Receivables business, one of the world's largest cross-border transaction networks that handles trillions of dollars of daily flows.