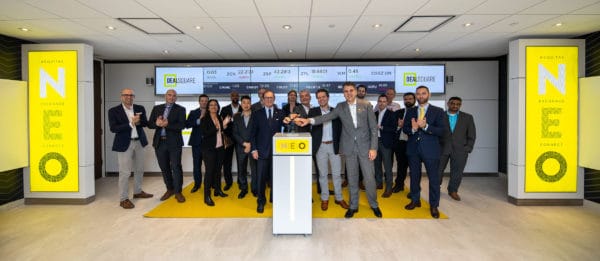 NEO has announced Dealsquare as Canada's first securities marketplace for private placements. DealSquare connects companies seeking capital with dealers and their investment advisor networks and individual investors.
NEO is addressing shortcomings in current "public" markets by making private securities more accessible to a wider audience.
NEO's established platform provides free real-time market data for all NEO-listed securities, as well as low-cost real-time data of all TSX/TSX-V-listed securities. DealSquare is the next step in the companies vision.
According to NEO:
"… we believe an innovative re-focus on the fundamental values of a stock exchange can reverse the disruptive effects of predatory trading behaviour, and give companies, dealers and investors access to a stronger, fairer and more transparent stock exchange."
In talking about the Neo Exchange, NEO states that traditional exchanges are driven by more by profit than creating effective and accessible marketplaces.
NEO explains:
"Predatory HFTs [High Frequency Trading] generate significant trading fees for exchanges and other marketplaces through their sheer volume, and will gladly pay fees for additional trading advantages, including co-located trading technology and access to faster market data."
The new private offerings marketplace DealSquare is designed to "level the playing field" from the status quo when it comes to private securities.
DealSquare was developed by NEO in partnership with Silver Maple Ventures the company behind leading investment crowdfunding platform FrontFundr.
The partnership clearly makes sense as DealSquare will provide greater exposure to crowdfunded offerings on the FrontFundr site while perhaps providing a path to greater liquidity – a challenge in traditional private placements.
NEO outlines the process:
"DealSquare will support the entire private placement process from marketing investment opportunities and electronically managing the due diligence and subscription process, through to efficiently closing the deal. By utilizing NEO Connect technology, exempt securities will be seamlessly integrated into client accounts and back-office systems. With broader and more efficient access to private placement offerings, the costs and operational risks of raising private money will go down, ultimately expanding investment opportunities. It's a win-win for capital raisers, dealers, investment advisors and investors."
As regulated stock exchanges have evolved, and private markets have boomed, certain segments of society have been cut out of the equation.
"Private market investment continues to outpace the public markets; however, access to private offerings has been fragmented, marketed through word-of-mouth and transacted using archaic technology. Today, that changes," explains Jos Schmitt, President and CEO, NEO.  "Together with the team from Silver Maple Ventures, we are making access to private markets easier, more efficient and with less operational risk through DealSquare."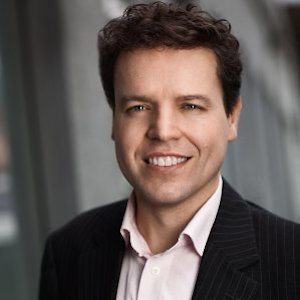 For primary issuance, DealSquare will offer "deal rooms" where approved offerings can post required documents for review. Registered advisors may download investor-ready documentation and share deal pages with investors.  Documents are digitally executed on the platform. For individual investors, in order to make an investment, you need an investment advisor to submit it on your behalf.
Any Canadian private or public company may use the platform for private placement offerings. Peter-Paul Van Hoeken, Managing Director of DealSquare, who is also founder and CEO of FrontFundr, agrees that public markets have been lagging behind:
"With DealSquare, we simplify the private placement exchange and transaction between dealers and advisors in a fully digitalized and efficient online environment. We are thrilled to partner with NEO on this opportunity. Our online capital raising and investment processing capabilities, combined with the NEO Connect technology, delivers a highly innovative and powerful private markets solution to the Canadian investment industry."
FrontFundr recently revealed its participation in DealSquare in a tweet. The first FrontFundr deals are available on DealSquare now.
It's a big day for @frontfundr as we launch https://t.co/k7zXY7uOiR, a B2B private markets platform for Dealers and Advisors. Good news for capital raisers on FrontFundr as they can now get access to more investors via @DealSquareTech! https://t.co/wq8qkycTBb

— FrontFundr (@FrontFundr) October 22, 2019
This is a Fintech innovation that should be watched, and perhaps, copied in other jurisdictions.

Sponsored Links by DQ Promote