Digital asset custody platform Koine has been granted authorization for the issuance of electronic money (EMI Licence) by the Financial Conduct Authority (FCA). Koine added that it has selected the UK as its "jurisdiction of preference" when it comes to a regulated market and that it intends on applying for several other authorizations in other major financial markets. The UK is widely acknowledged as having the most forward-looking regulatory regime when it comes to Fintech innovation.
Koine currently provides institutional custody and settlement of digital assets with a focus on security. Koine says it brings together the full suite of governance, compliance, risk management and audit of real-time asset trading to the digital ecosystem and clients can engage with digital assets while adhering to regulated market practices.
The EMI authorization allows for Koine to provide real-time e-Money payment services to institutional clients. Koine adds the caveat that currently custody and settlement resides outside of the UK regulatory perimeter and the e-Money license should not be misconstrued as UK authorization for settlement and custody of digital assets.
Koine currently reports over 40 institutions, funds and family offices as clients. Koine says it has engineered a unique solution that sets itself apart from the current hot wallet/cold store model with manual transfers, providing heightened security of assets, with instant settlements and withdrawals.
Koine CEO and Chairman Hugh L. Hughes is ex-CEO of Société Générale Securities and co-founder of Fixnetix.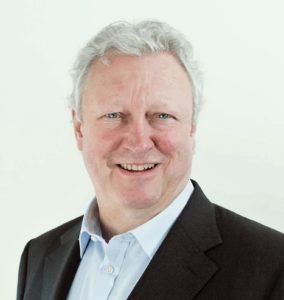 Hughes claims that market reaction to Koine's secure scalable institutional class solution for custody and settlement, has been immensely favorable:
"…With our EMI authorisation now issued by the FCA, we are rapidly moving to implement the market infrastructure necessary to support institutional participation in the digital assets marketplace. The FCA's recognition of the controls and processes that we have put in place for our EMI authorisation, notwithstanding their concerns regarding the digital markets, shows that London can continue to attract financial institutions in the digital markets, alongside traditional capital markets, as long as those institutions can show that they have appropriate governance to address the regulator's requirements."
www.koine.com

Sponsored Links by DQ Promote