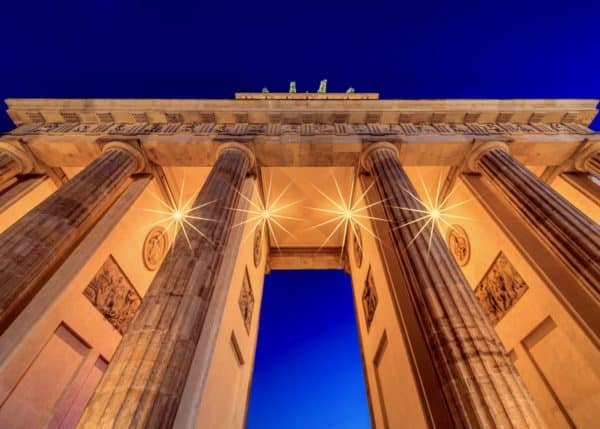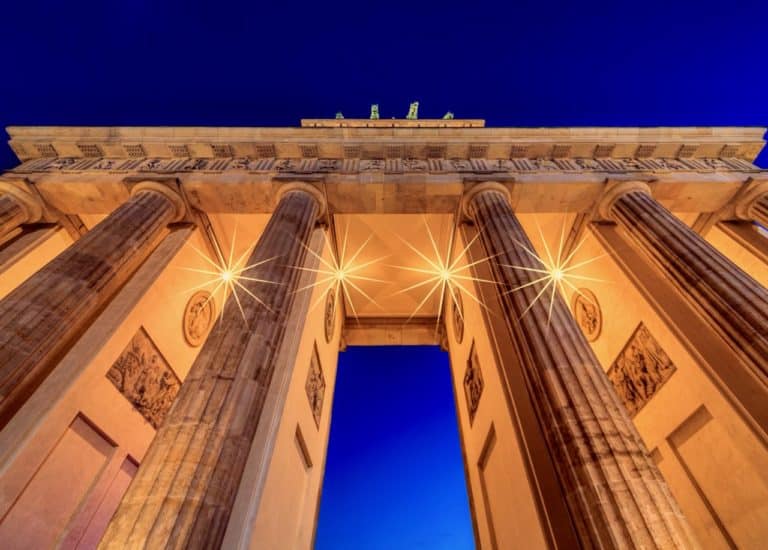 The Association of German Banks (Bundesverband Deutscher Banken), the association that represents all of the private banks in Germany, is demanding a programmable digital Euro.
A position paper published by the Association is advocating for the creation of a digital Euro in response to Facebook's attempt to create a non-sovereign cryptocurrency – Libra.
Tha Association states:
"There can be no question that responsibility for the monetary system lies, and will continue to lie, with sovereign national states. Any currency provided either by banks or by other private companies must, therefore, fit into the state-determined system. Anything else would ultimately lead to chaos and instability."
The Association has embraced the technology underpinning digital currencies as the "Fourth Industrial Revolution" alters the global economy.
"This innovation has the potential to once again radically alter the way we pay and how we store value. This makes it all the more important to achieve a social consensus on how programmable digital money can be integrated into the existing financial system. The main burden of this public-policy (in the best sense of the term) task rests with central banks, governments, parliaments, and regulators. But one thing is certain: banks, in particular, are challenged as well, since innovation and digital change will permanently transform their world."
The Association of German Banks "explores what contribution banks can make towards a sustainable and innovative monetary system, how the general environment should be designed so that banks can operate alongside new competitors, and what is needed to ensure the stability of the financial system."
The policy positions of the Association of German Banks is as follows:
A stable currency is the basis for any economic system; ensuring one is a key element of state sovereignty. The stability of the existing monetary system must not therefore be endangered by the provision of crypto-based digital money.
The German private banks rate programmable digital money as an innovation with great potential that can be a key component in the next stage of the evolution of digitalisation.
The German private banks will play their part in establishing a sustainable and innovative monetary system.
For this purpose, a programmable account and crypto-based digital euro should be created and its interoperability with book money ensured. The condition for this is establishing a common pan-European payments platform for the programmable digital euro.
To create public trust in programmable digital money, compliance with the highest regulatory standards is essential. To ensure legal certainty, a legal classification of programmable digital money is necessary as well.
All innovators must respect a uniform supervisory and regulatory framework. The issuance and custody of programmable digital money should also be possible under existing full banking licence rules.
The German private banks expect lawmakers and regulators to lay the necessary foundations for digital innovation, especially in the banking sector.
European lawmakers must establish a basis in competition law to facilitate pan-European payment solutions.
To enable banks to meet new competitors on an equal footing, competition policy should take account of changes in the international competitive environment and create a new framework that will establish legal certainty for cooperation between European market participants.
We support a uniform European approach to defining this competitive framework. The user of a digital euro – whether man or machine – must be clearly identifiable. This requires a European or, better still, a global identity standard. With every form of digital money, customers should be identified using a standard that is just as strict as that which banks and other obligated entities are required to apply under current legal framework pursuing the combat against money laundering and terrorist financing.
The processing of personal data in connection with programmable digital money requires a viable data protection strategy.
In light of its global reach, there is a need to clarify the legal basis on which programmable digital money may be used. Existing consumer protection standards must be observed.
German tax law must clarify for income tax purposes whether programmable digital money is a currency or an economic good. The precise design of programmable digital money requires clarification to facilitate its VAT treatment. With respect to wallet management – especially in third countries – tax enforcement must be guaranteed.
Thanks to deposit guarantee schemes, deposits of bank customers enjoy a high level of protection. This level of protection should also be the benchmark for programmable digital money. In any event, providers must inform customers clearly and verifiably if no deposit protection exists.
The Association recognizes the fact that digital money is already in use on a daily basis in the form of direct debits, payments etc. The emergence of "cryptomoney" increases the diversity of digital forms of money.
Cryptomoney or digital currency offers a significant technological innovation, states the Association.
This includes Smart contracts or computer protocols that map or verify contract terms.
But in Libra, Bitcoin, as well as Alipay and M-Pesa, there are now new forms of currency that the banks do not yet fully know how to handle.
The private German banks are:
"Convinced that, in a digitalized economy, this form of digital money will rapidly gain in importance. Smart contracts can be connected not only to cryptocurrency but also to account-based book money. It, therefore, makes sense to distinguish between programmable and non-programmable digital money. Libra is crypto-based, programmable digital money."
The Association's position is a powerful statement in support of the utilization of distributed ledger technology or blockchain, to better manage transactions.
The German banks believe a programmable digital euro should be pursued to establish a pan European payments and transfer platform.
While currency innovation has been driven by the private sector there is a strong movement for policy makers to maintain control while learning from experiences outside the public sector. Expect this debate and discussion to continue globally.
The entire position paper is embedded below.
---
Bundesverband deutscher Banken German banks say The economy needs a programmable digital euro! - Association of German Banks

---
Sponsored Links by DQ Promote