Kapital Boost, an Islamic peer-to-peer crowdfunding platform for SMEs, has received regulatory approval from the Indonesian Financial Services Authority (OJK).
Kapital Boost described the approval as "validation that its business model and processes are in accordance with Indonesia's financial services regulatory requirements, which has gotten tighter over time."
Kapital Boost said the event was a milestone in its development as Indonesia is its key target market for SME financing.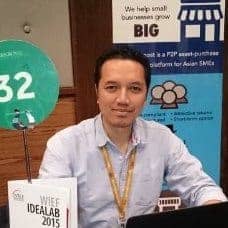 Kapital Boost's co-founder and CEO, Erly Witoyo, said Indonesian SMEs have been struggling to get access to financing and they will strive to meet this demand.
"This registration will allow us to accelerate our business and channel far more financing to SMEs in Indonesia. Technology innovation and regulatory compliance will be our main focus going forward. This is important to ensure that we offer the best service to all stakeholders in terms of ease-of-use, fairness and transparency," said Erly Witoyo.
Chief Operating Officer Norliana Hamber added, they also realize that they can grow faster through collaborations.
"Therefore we intend to engage with various partners including regulators, banks, and technology companies to provide the best service to users."
SMEs may seek up to IDR2 billion on Kapital Boost (approx. USD $143,000). For SMEs who pass the in-house credit assessment, their crowdfunding campaign will be launched on the website for both local and international investors. Kapital Boost states that the expected returns to investors are 15-24% on an annualized basis. The use of Shariah-compliant contracts ensure that financing is ethical.
Ronald Wijaya, co-founder of Kapital Boost and chairman of AFSI (Indonesian Shariah Fintech Association), is optimistic about shariah fintech in Indonesia.
"Following Kapital Boost's registration with OJK, we desire to actively participate in promoting growth of the Shariah economy in Indonesia," said Ronald Wijaya
Established in 2015, Kapital Boost is an Islamic peer-to-peer crowdfunding platform for SMEs. Kapital Boost operates in Indonesia, Malaysia, and Singapore.

Sponsored Links by DQ Promote