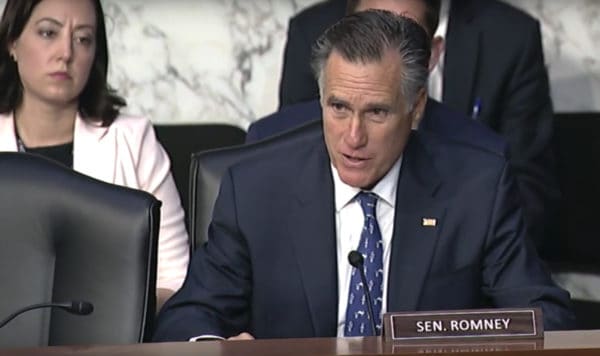 As part of an inquiry into foreign interference into US elections convened November 5th by the US Senate Homeland Security and Governmental Affairs Committee, Senator Mitt Romney asked the FBI Director Christopher Wray about the national security implications of cryptocurrencies.
Also testifying at the session titled 'Threats to the Homeland' were Under Secretary for Intelligence and Analysis at the Department of Homeland Security David J Glawe, FBI Director Christopher Wray and Russell Travers, Acting Director of the National Counterterrorism Center.
"I'm not on the banking committee," Romney told the directors in the session
"I don't begin to know how cryptocurrency works," he continued. "I would think it is more difficult to carry out your work when we can't follow the money…and wonder whether there should not be some kind of effort taken in our nation to deal with cryptocurrency and the challenges that that prevents (sic) for law enforcement and for deterrence of terrorist activity."
"Am I wrong in thinking this is an area we ought to take a lookout or is cryptocurrency just not a big deal as it relates to your respective responsibilities?" Romney asked.
Wray responded:
"Well, certainly to us, cryptocurrency is already a significant issue and we can project out pretty easily that its going to become a bigger and bigger one…"

"We're looking at it from an investigative perspective and tools that we have to follow the money even in this new world that we're living in. But it is part of a broader trend…"

"In terms of our adversaries of all shapes and sizes becoming more facile with technology as well as various types of technology that anonymize their efforts, whether its cryptocurrency, whether it's default encryption on devices and messaging platforms, we are moving as a country and as a world in a direction where if we don't get our act together, money, communications, evidence, facts -all the bread and butter for all of us to do our work- will essentially be walled-off from the men and women we represent."
Sponsored Links by DQ Promote