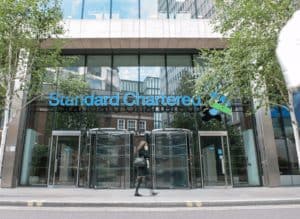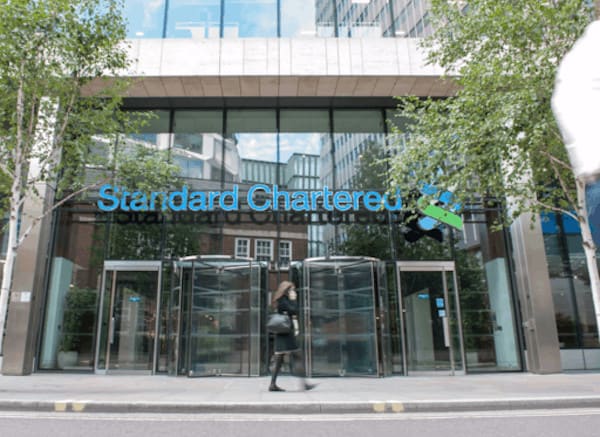 Banking giant Standard Chartered has reportedly joined the Enterprise Ethereum Alliance (EEA), a global standards organization that outlines the specifications for developing large-scale, interoperable blockchain platforms.
The EEA is planning to conduct further research and development (R&D) into the latest trends involving distributed ledger technology (DLT)-based systems.
As an EEA member, Standard Chartered will work cooperatively with major industry players to create Ethereum-based enterprise technology best practices, open standards, and open-source reference architectures.
As noted in the release:
"[Standard Chartered] views blockchain as central to banking and commerce in the digital era, so transactions can be verified, secure and processed in real time."
Dr. Michael Gorriz, group chief information officer at Standard Chartered, stated:
"Technology enables us to facilitate trade and investment across our footprint markets, improving client experiences and offering new services. We are excited to be a part of the EEA and look forward to opportunities where we can collaborate with other leading industry players to deepen blockchain research and application in the banking sector."
The EEA members includes companies and organizations from almost every region of the world across key business sectors, such as banking, government, legal, technology, healthcare, energy, pharmaceuticals, marketing, and insurance.
The EEA's Special Interest and Technical Working Groups are tasked with studying the market requirements needed to support the future versions of EEA's specification.
The release mentioned that Standard Chartered has been collaborating with industry partners and various Fintech firms, in order to explore the use of technology in making financial platforms "more efficient and accessible," the release stated.
Standard Chartered is a founding member of Voltron, a blockchain-powered open industry platform that "digitally creates, exchange, approve and issue Letters of Credits (LCs)," the release noted. The bank recently issued the first LC through the platform for the oil sector.
At present, Standard Chartered is co-developing blockchain-based supply chain financing platforms with Chinese firm Linklogis. The companies recently performed a "joint deep-tier supply chain financing transaction for Digital Guangdong and its upstream suppliers," the release revealed.
Standard Chartered also teamed up with Ant Financial to introduce a blockchain-enabled remittance service from Hong Kong to the Philippines. The bank has also made investments into San Francisco-based Fintech firm Ripple, a major distributed ledger company.
As noted in the release, Standard Chartered is taking part in regulator-led initiatives such as  Project Inthanon in Thailand, which is managed by the Central Bank of Thailand and aims to create a Central Bank Digital Currency (CBDC).
Standard Chartered is also involved in Project Ubin, which is led by Monetary Authority of Singapore to explore the use of DLT for "the clearance and settlement of payments and securities," the release noted.