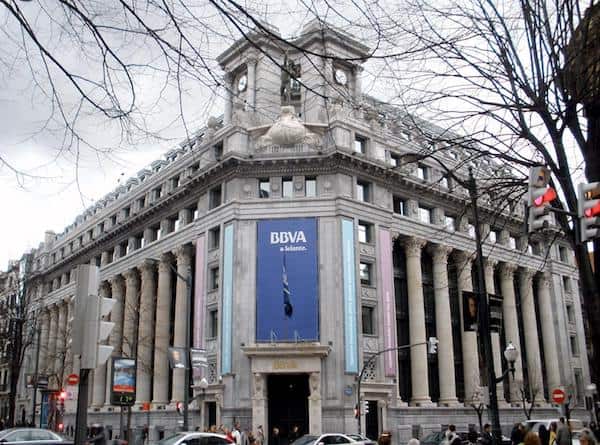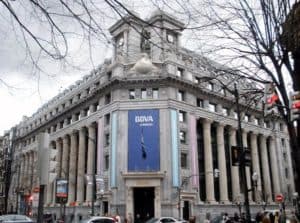 Madrid-based Banco Bilbao Vizcaya Argentaria (BBVA), a multinational Spanish banking group with $827 billion in total assets, recently revealed its successful third quarter results.
BBVA, one of the world's largest financial institutions, noted in a blog post on November 11 that its digital sales statistics "told a far deeper story."
The bank says its operations have been growing steadily for over four years now through its digital transformation initiative that has led to "intelligent sales."  According to BBVA's management, it performed well during Q3 2019 due to "higher gains on financial transactions" and because of "improvement in earnings from fees."
BBVA's CEO Onur Genc noted during the bank's third quarter results (on October 31, 2019) that overall digital sales were at 58.9%, which is equivalent to around 44.8% of sales value "across the group, in line with the target to surpass the 50% threshold in 2020."
BBVA's management says it has achieved these results after it realized how important mobile technology would be in "the banking lives of its customers."
As noted in the bank's blog:
"The key insight was that in coupling artificial intelligence led data analysis with great customer experience on smartphones, the bank could begin to hyper-personalize the products and services it showed its customers … This would [also] help increase the engagement levels between customers and the bank."
According to an Oracle report:
"In the era of 'Intelligent Banking', banks like BBVA and Citi are applying AI and autonomous solutions to grow margin and revenue using the most effective channels."
The report adds that they're using their data to personalize communications between different parties and this has allowed them to achieve greater sales conversion.
The report also noted:
"'Intelligent Sales' is not just about business growth, but also about being relevant to their customers and meeting their needs at moments that matter."
The BBVA says this level of personal relevance is an important part of its goal to offer better advisory services to its clients, bringing together separate departments within the institution to "make it happen."
In order to achieve this, the BBVA had to develop data analytical capabilities needed to gain an understanding of its clients' financial status, and then be able to make comparisons with that data to similar peer groups and then to "a cross reference of its products and services" to determine if there's an appropriate fit.
In order to do this, the bank introduced two data functions – a Global Data Platform and the BBVA AI Factory. The BBVA also had to train over 830 data scientists, 140 AI professionals and develop over 350 user cases to actually "understand and implement the data being seen."
The bank also appointed a team to develop "a series of layers" into the way products and services are marketed to people and refined that model over a four-year period.
In Spain, promotions were advertised to consumers in a new way, which involved adding in "rich media imagery and ensuring the product being pro-offered fitted with the customers' general profile," the bank's blog noted
The bank also "unblocked bottlenecks for customers." For instance, if a client does not manage to finish an online application, then the BBVA allows them to pick up where they left off when they log back in, so that it's easier for them to complete what they were doing.
The BBVA wrote:
"By tailoring the products and the way they were presented to specifically fit the customer's financial needs and how they access the bank in the first place, in Spain alone, for some campaigns it led to a nine-time increase in digital sales."
The BBVA also helped customers "link things together." For example, if a client takes out a loan to buy a car, then they can also get competitive insurance quotes for that car at the same time.
The bank's digital sales department worked cooperatively with the designers, and the behavioral economics team in order to bring their work flows together.
The bank's team members also redesigned their banking app (which was named best banking app in 2017) after obtaining feedback from users.
BBVA's blog further noted that as it introduced more personalization tools for its app, such as smart automation rules for managing finances (e.g. saving or overspending alerts), the engagement rates increased and attrition rates declined.
This helped improve user experience. AI-enhanced natural language virtual assistants were also added to the app for customers in Mexico, so people could easily communicate with the bank.
BBVA's chief marketing officer Rob Brown stated:
"The innovations that have been delivered have always been focused on our desire to give our customers a world-class banking experience, whatever channel they use."
He added:
"But we also hoped that the better we could do this, the more relevant, individual and personalized the products and advice we could offer, the more chance we had of customers contracting our services and continuing to bank with us.So to see the impact now in strong customer uptake figures, in reduced attrition and with increased engagement across our channels, is a huge endorsement of the work our teams have, and continue to, put into delivering an amazing customer experience at BBVA."
Sponsored Links by DQ Promote