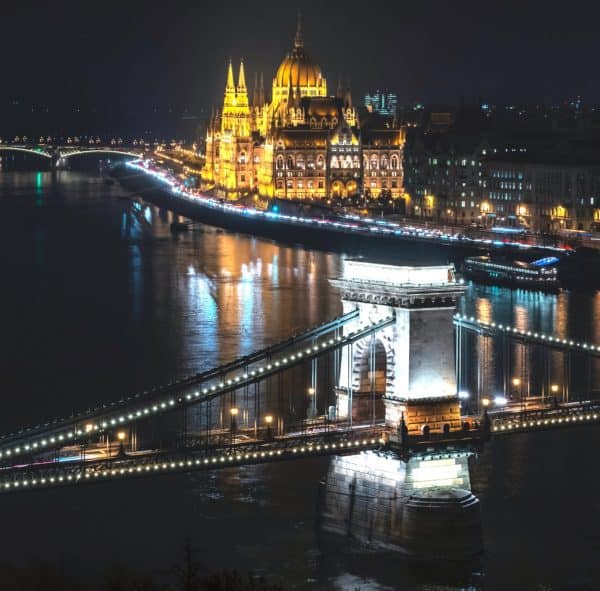 A senior executive at CMS, a law firm working with the National Bank of Hungary (MNB) on its Fintech strategy, says Hungary is "behind everyone" when it comes to adopting the latest digital banking technology.
The CMS executive stated:
"Hungarians do not use sophisticated Fintech apps."
Formulated independently from Hungary's national Fintech strategy, the MNB's technology plan provides a clear roadmap of 24 different proposals and projects that aim "to speed things up."
Hungary is notably among the first nations in the Central and Eastern European (CEE) area to draft such guidelines, however, it's lagging behind nearby countries such as the Czech Republic, Poland, and Romania when it comes to adopting the latest digital technology.
Erika Papp, managing partner and banking and international finance head at CMS, told Fintech Futures:
"Hungarians do not use sophisticated Fintech apps. They are really behind where Europe is … Hungarians still love to walk into branches and do banking personally."
CMS's research study with Big Four auditing firm Deloitte (last year) revealed that there had been a "long break and then Hungary" was behind other European nations when it came down to reducing the overall cost of its banking operations.
Papp noted:
"Hungary is overbanked, and so it is heavy to move so many banks. In order to give an expedited licensing to Fintech companies across the country, the MNB has recognized the licensing process needs to be reviewed and sped up."
Papp said that the country's central bank plans to establish "a space for newly-established Fintech companies to have a temporary permission to operate in Hungary."
Papp added that MNB's strategy provides a more detailed and thorough roadmap than Hungary's national version, as it outlines 24 "concrete" proposals and projects.
In addition to speeding up the licensing process for Fintech firms, Hungary's central bank aims  to educate people on topics related to banking and financial management.
Papp remarked:
"The MNB would like to change the Hungarian mindset."
The MNB will be working closely with local academic institutions, and it will release digital transformation guidelines which can be converted into personalized plans for Hungary's financial institutions.
In response to a question about which Fintech scene is similar to Hungary's markets, Papp said there are several relatively small banking industry firms, however, he thinks that overall, "there is not much going on."
Papp also mentioned that at first, MNB aims to attract Fintechs working on instant payments solutions and digital ID verification, as these are "the two most required."
Papp said "it's very exciting to be in Hungary at this time with the national bank being so active."
She added that it's a tricky situation for Hungarian banks who're at the digital transformation crossroad.
She remarked:
"It's a Catch 22." 
If the nation's traditional banks lose the branch, then they will also lose many clients. However, if the branch remains open, then customers will increasingly move to digital platforms, so it comes down to "who's going to make the first move?"

Sponsored Links by DQ Promote