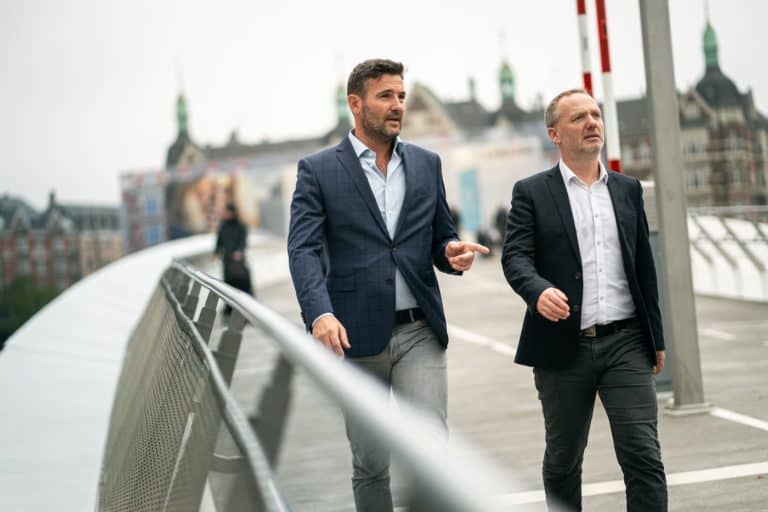 Danish Fintech Cardlay has raised $10 million funding led by SEB Bank and Seed Capital along with existing investors. Simultaneously, Cardlay has announced a new partnership with Eurocard, the largest issuer of corporate cards in Scandinavia.
Mads Krumhardt, CEO of SEB Kort Bank – the issuer of Eurocard, commented:
"The whole market for corporate payment services is in transition. Card payments still have an advantage over all other solutions, especially when it's the individual employee who carries out the transactions. But maintaining this position requires innovative thinking and faster development of new services. Our partnership with Cardlay will facilitate both."
After three years of massive investment in a white label solution for automated expense management and VAT reclaim services, Cardlay claims to be on the verge of an international breakthrough.
Krumhardt believes views partnership with Cardlay as a digital upgrade, now enabling Eurocard to offer customers new, innovative services. The ambition is to help all SMEs in the Nordic region streamline and minimise administrative tasks.
"Our partnership with Cardlay is closely linked to our digital strategy and gives us access to cutting-edge expense management technology in a white label solution built directly into the Eurocard Pro app. This means we can now roll out new, automated services to all businesses with Eurocard much faster, taking a more agile approach," Krumhardt said.
Cardlay's technology makes it possible for Eurocard to offer corporate customers a solution to time-consuming challenges in handling receipts, travel expenses and business-related purchases. Administrative tasks that take up time and do not generate added value for the companies. More than half of all SMEs today manage receipts and travel expenses manually.
Krumhardt said they will now be able to automate these processes.
"It also means that our current ambition is for all small and medium-sized enterprises with a Eurocard to log into the Eurocard Pro app where expenses can be managed in real time with digital receipt and authorisation features – if they don't already have a solution."
The partnership will involve the integration of receipt and expense management, including an AI robot for automatic VAT reclaim developed by PwC, as an integral part of the services Eurocard offers to all businesses on top of their Eurocard.
Eurocard is one of the most widely accepted cards in the world and, with approximately one million customers in the Nordic region, accounts for more than 40% of the Nordic market for corporate cards.
"We're the first Fintech to crack the code for complex legislation and complex IT systems in the banks. This means we can quickly add a digital layer over all banking and credit card systems. In return, the banks and card issuers can offer their corporate customers a wide range of new services directly on their existing card platform," said Jørgen Christian Juul, CEO & founder of Cardlay.
Sponsored Links by DQ Promote