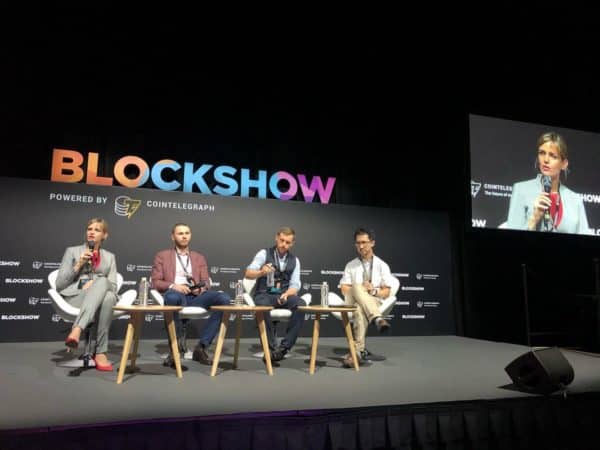 Earlier this year there was a good amount of debate and discussion regarding the Financial Action Task Force's (FATF) move to apply traditional KYC/AML requirements to digital asset transactions.  As one would expect, FATF got what it wanted and now "virtual asset service providers" or VASPs are looking for a solution to adhere to the global guidelines which, while not legally binding, are pretty much required if you want to operate in the real world.
The Travel Rule requires certain information to be appended to every digital asset transaction. IE identifying information for both buyer and seller which must persist in case there are any questions by regulators at any point in time. Effectively, anonymous transfers will no longer be an option in jurisdictions that adhere to FATF rules.
A consortium of blockchain industry insiders has emerged to advocate on behalf of a standard that will enable compliance for VASPs.
The OpenVASP initiative was officially announced earlier today in Singapore. Crowdfund Insider reached out to a representative from the initiative with a few additional questions regarding the proposed standard.
CI asked if consortium has communicated directly with FATF and, if so, are they receptive to the OpenVASP initiative. The spokesperson said that FATF has generally made it clear that all technical solutions are welcome as long as they fulfill the requirements.
Additionally, the various persons/entities involved in the OpenVASP initiative (from CVA, IDAXA, ACCESS Singapore, Bitcoin Suisse) have had interactions with country representatives of FATF at various levels, but not yet as a "formal proposal or presentation" of OpenVASP to FATF.
"We feel it is important to bring together the community around the initial protocol proposal (whitepaper) to ensure it meets the needs of VASPs and continue interactions with regulators of various FATF member countries," said the spokesperson.
Asked about the fact that China currently is Chair of FATF and whether, or not, that may influence the initiative, the spokesperson stated:
"We don't see this as a problem at all since FATF is a 32-member organization and the rules regarding virtual assets have been jointly decided and agreed upon."
China has staked out a leadership position in the blockchain sector. The prior Chair of FATF from the USA appeared to take a more adversarial approach towards blockchain development – a sector of finance that has been challenged by a highly fragmented regulatory environment that has undermined the advancement of distributed ledger technology.
The OpenVASP Whitepaper is available below.
---
OpenVasp_Whitepaper Nov 2019

---
Sponsored Links by DQ Promote