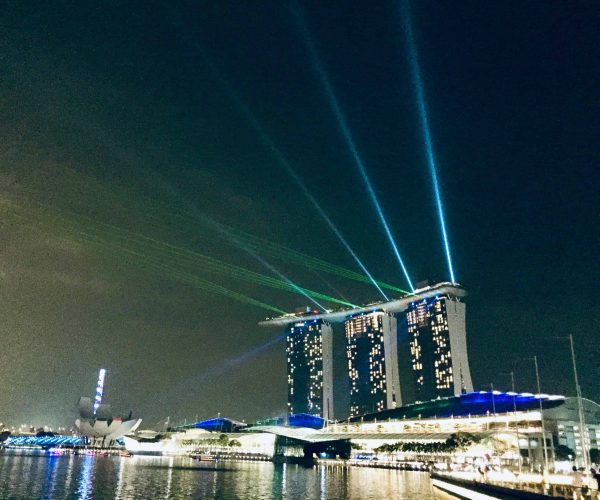 The Monetary Authority of Singapore (MAS) sponsored Singapore Fintech Festival attracted over 60,000 participants this year. The week-long event that recently ended saw registrations from 140 different countries along with 569 different speakers, 1000 exhibitors, and 41 international pavilions. This is according to MAS.
Singapore has targeted Fintech development as a strategic objective for the economy.
MAS is Singapore's central bank and integrated financial regulator all rolled into one. As central bank, MAS promotes sustained, non-inflationary economic growth through the conduct of monetary policy and close macroeconomic surveillance and analysis. It manages Singapore's exchange rate, official foreign reserves, and liquidity in the banking sector. As an integrated financial supervisor, MAS fosters a sound financial services sector through its prudential oversight of all financial institutions in Singapore – banks, insurers, capital market intermediaries, financial advisors, and stock exchanges. MAS also works with the financial industry to promote Singapore as a dynamic international financial center and thus encouraging Fintech investment and development.
The streamlined regulatory approach has helped to facilitate the emergence of a robust Fintech sector.
Some of the key announcements revealed during the annual Fintech event included the unveiling of MAS)s green finance action plan to strengthen green financing capabilities in Singapore. The launch of a US$2 billion Green Investments Programme was also announced.
Deputy Prime Minister Heng Swee Keat unveiled Singapore's National Artificial Intelligence (AI) Strategy in a keynote speech. A  framework called Veritas will promote the responsible adoption of AI in the financial sector.
The Deputy Prime Minister also announced the expansion of the Global Innovation Alliance (GIA) network to include London and the launch of the Open Innovation Network (OIN) by Enterprise Singapore and Infocomm Media Development Authority (IMDA) to promote open innovation across sectors.
Other announcements revealed during the event include:
Under the Global Innovation Alliance, Enterprise Singapore signed a Memorandum of Understanding (MOU) with UK-based accelerator IoT Tribe, to facilitate two-way innovation and business partnerships. It also inked MOUs with three new partners – DayDayUp (Beijing), Plug and Play Asia Pacific (Jakarta) and Leave a Nest (Tokyo) – to run GIA programs in their respective markets.
MAS and the Bank for International Settlements (BIS) jointly launched the BIS Innovation Hub Centre in Singapore, to foster innovation and greater collaboration among the central banking community globally. The opening of the BIS Innovation Hub Centre in Singapore marks BIS' first expansion of its global footprint in 17 years.
MAS also established partnerships with financial authorities in Canada and France, to strengthen cooperation in Fintech and cybersecurity respectively, and welcomed Banque de France (BDF)'s opening of an overseas office in Singapore in early 2020.
Sponsored Links by DQ Promote