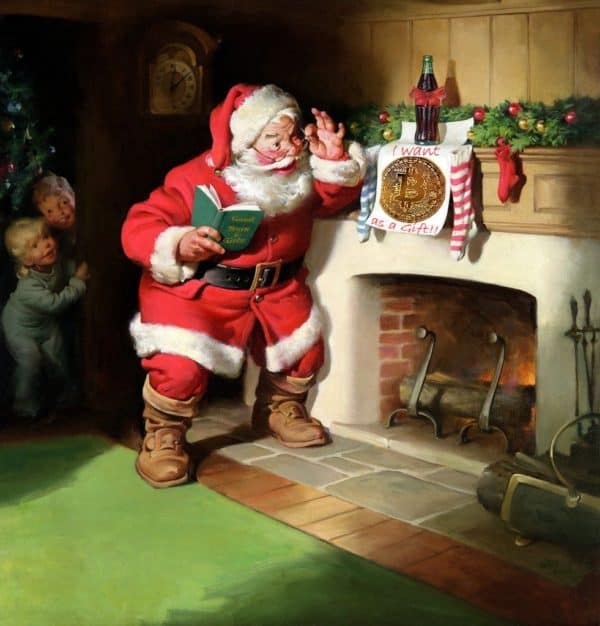 While not exactly a stocking stuffer, GiveBitcoin, launched this week, wants to provide an easy way for people to gift Bitcoin this holiday season. Part of the goal, according to the company, is to turn recipients into "real Bitcoiners" by the time their gift unlocks.
The LA-based startup was founded in 2019 by tech investor and entrepreneur Cory Klippsten, who wanted to solve problems he experienced with the cryptocurrency.
"I was given some Bitcoin at a tech conference in 2014, but didn't understand how to use it or why it was important. I missed out on the opportunity to start learning about Bitcoin and I also lost the private key so my gift was lost forever. Only later did I realize the magnitude of my loss. On the plus side, I realized there was an opportunity there too. We started GiveBitcoin to dramatically increase the chance that someone will receive a Bitcoin gift safely and get a clear path to understanding it."
GiveBitcoin's has enlisted a group of high profile investors and advisors including: Dr. Saifedean Ammous, economist and author of The Bitcoin Standard; Matt Odell, co-host of podcast Tales from the Crypt; Yan Pritzker, author of Inventing Bitcoin; Stephan Livera, host of Stephan Livera Podcast; Meltem Demirors of CoinShares; Michael "The Bitcoin Rabbi" Caras, author of Bitcoin Money; Murad Mahmudov of Adaptive Capital, and the aforementioned Thomas Lee of Fundstrat, and Jor Law, founder of VerifyInvestor and active venture investor.
Klippsten explains that Bitcoiners love to spread the word but it can be challenging;
"GiveBitcoin gives them an easy, safe way to bring friends and family into the fold. It's the perfect gift for the holidays."
Fundstrat co-founder Thomas Lee, adds:
"GiveBitcoin is a brilliant idea, providing a way for someone to gift Bitcoin while also providing a pathway to educate the recipient over the course of the timelock."
According to the company, it takes just a few minutes to gift the world's most popular crypto – no need for a special wallet. GiveBitcoin handles all of the paperwork and works with Prime Trust, a regulated trust company that provides a custody solution, to make certain that all Bitcoin gifts are secure and 100% owned and controlled by the recipient.

The Bitcoin gift is time-locked, meaning the giver decides how long the gift is locked before the recipient can access it, thus the recipient has some time to learn about Bitcoin and make thoughtful decisions (instead of throwing it away).

A 12-part guide helps recipients learn all about Bitcoin so they understand the nuances of the money they've received.

Pritzker says, "GiveBitcoin takes good care of the recipient and makes sure a giver doesn't have to be their Bitcoin IT guy forever."

Klippsten says the company's goal is to create 21 million new Bitcoin holders. They want to make Bitcoin "the cool gift of 2020."

So perhaps it is time to consider giving the gift of immutability with the world's most popular digital currency. A shame this did not exist a decade or so ago.

Sponsored Links by DQ Promote