France-based Fintech firm Particeep, an established editor of whitelabel internet-based distribution solutions and editor for financial products and services, has finalized a €1.2 million ($1.3 million) venture loan funding deal with La Banque Wormser Frères.
Particeep's latest funding brings the total capital raised by the Fintech firm since its launch to around €2.5 million (appr. $2.75 million). The funds raised will be used by the company to further strengthen its business development efforts in France and in overseas markets. Particeep also plans to invest in research and development (R&D).
The company's venture loan is described as an innovative funding solution, which is ideal  for high-growth startups that have recently managed to become a profitable business. This reportedly marks the first time that Particeep has made profits, as its revenue grew by over 200% of its operating income during 2018.
Headquartered in Paris, Particeep provides various "off-the-shelf" solutions to financial institutions, insurance firms, asset management companies and their sales force in order to spread awareness about their products. Particeep's solutions have also been designed to help end customers when they're subscribing to distribution channels or using banking products and services.
According to the company's website, three product lines are currently on offer:
Particeep Plug – Sell ​​your financial products online on any website and mobile via a customizable script.
Particeep Finstore – Management companies, wealth management advisors, your white label online distribution platform deployed in less than a month.
Particeep Crowdy – Your crowdfunding platform, crowd equity or turnkey crowdlending.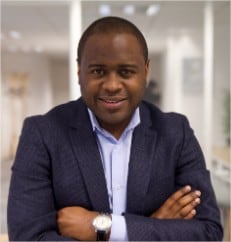 Particeep registered through its customers' platforms over €200 million ($220 million) worth of subscriptions to banking, insurances and various investments products. The company has managed to attract several established industry players including Crédit du Nord (Société Generale Group), Crédit Mutuel Arkéa, and Credit Agricole. Particeep has also attracted asset managers, including Novaxia Investment, Seventure Partners (Groupe BPCE's subsidiary), and Paref Gestion.
Steve Fogue, president and co-founder at Particeep, stated:
"We have chosen this funding model for many reasons. First, it has the advantage of being little dilutive for the founders who want to keep at least 70% of the company capital in anticipation of a significant new fundraise round. In addition, it expands our production and investment capacity in our Particeep Plug and Particeep Finstore products in order to respond immediately to growing demand in France and abroad."
Julien Wormser, chief operating officer, La Banque Wormser Frères, noted:
"We were impressed by the professionalism of the management team and its ambition. As a bank, we have also been able to appreciate the quality and robustness of Particeep's solutions, confirmed by renowned clients. The Venture Loan, an innovative funding model, therefore seemed particularly suitable for this fintech with great potential."
Sponsored Links by DQ Promote