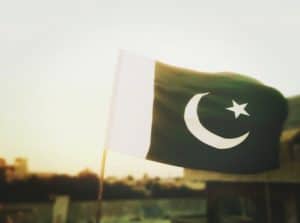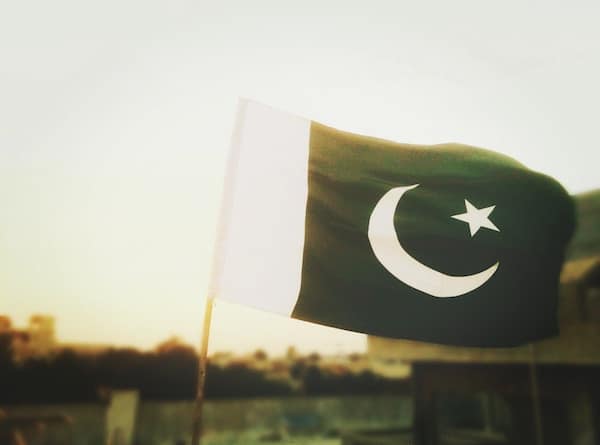 Tania Aidrus, a former director of products and payment at Google and former country manager (Singapore) for South Asia's emerging markets at Google, has returned to Pakistan after spending 20 years working abroad.
Aidrus will now be leading Pakistan into the digital age. The MBA graduate from the Massachusetts Institute of Technology shared her plan and vision to lead the country's digital transformation efforts during the "Digital Pakistan" inauguration ceremony, held on December 5 in Islamabad.
Digital technology has been transforming business processes throughout the world. It is changing almost everything around us, including how governments and citizens interact with each other to how financial markets behave and consumers perform transactions online. Digital technology is accelerating industrial growth and agricultural productivity. It's also improving healthcare services and the education system in developed and developing nations.
Economists and policymakers believe that digitization can improve the world economy by allowing it to grow steadily, while making it easier to conduct business. Digitization has created new jobs and has the potential to alleviate poverty by providing modern financial services to the unbanked and underbanked.
However, Pakistan has failed when it comes to adopting the latest digital technology the way it should have in order to keep pace with the rest of the world. Nearby countries such as Bangladesh and India have been digitizing their businesses and have embraced innovative technologies, which have helped provide more jobs and helped their citizens prepare for a more efficient digital world.
Pakistan has not been able to innovate due to rampant corruption and poorly planned government policies. In 2017, Nawaz Sharif, the former prime minister of Pakistan, was removed from office by the nation's Supreme Court following a landmark decision. Sharif was sentenced to 10 years in prison and permanently disqualified from holding public office following revelations from the Panama Papers case.
The Panama Papers leak allegedly uncovered key links between the Sharif family and several overseas companies. The Supreme Court ordered an investigation which examined allegations of money laundering, corruption, and contradictory statements made by Sharif and his affiliates. In a 3–2 split decision between Court judges, announced on 20 April 2017, Sharif was disqualified from holding any official government position.
During Pakistan's 2018 general elections, Imran Khan and his party won the largest number of seats and managed to defeat Sharif's ruling PML-N party, which led to Khan becoming the nation's new prime minister. Since taking over the nation's government, Khan's administration has not been able to improve Pakistan's economy. It also appears that things are getting worse, with the Pakistani Rupee falling nearly 45% against the US dollar and the prices of goods and services becoming increasingly expensive.
On December 5, prime minister Khan announced the Digital Pakistan initiative, which seems to have created some hope that Pakistan's government has finally decided to make a sincere effort to encourage the adoption of digital technology in the struggling country.
The Digital Pakistan project "sets Pakistan's digital ambition" and has been "designed both for the government and private sector to work towards a digitally progressive and inclusive Pakistan" by improving connectivity, enhancing the existing digital infrastructure, investing in initiatives related to acquiring digital skills and literacy, and supporting innovative technologies.
It appears to be a positive development that can help revive Pakistan's economy, however, it would be unrealistic to immediately expect a dramatic change. In order for digital technology to make a significant impact on the nation's economic development, the government and Pakistani citizens must work consistently and attract adequate investment in relevant infrastructure. Progressive policies must also be implemented in order to catch up with other developing and developed countries throughout the world.
Following her appointment, Aidrus remarked:
"Overwhelmed by the support and positive notes I have received so far by those wanting to help build #DigitalPakistan. We are heads down working for the next few months with all stakeholders."
Aidrus shared Digital Pakistan's five main priorities:
Access and Connectivity

Treat access to the Internet and the knowledge that comes with it as a fundamental right for all Pakistanis.

Digital Infrastructure

Build a "Pakistan stack" that allows government, businesses, and startups to utilize a digital infrastructure to solve Pakistan's problems towards presence-less, paperless, and cashless service delivery.

e-Government 

Digitize intra-government processes to move towards a paperless environment. Digitize Pakistani citizens' and businesses' interaction with government services.

Digital Skilling and Training 

Transition to a knowledge economy by augmenting our existing talent and preparing the future generation. Move up the value chain by rapidly imparting specialist/emerging tech skills.

Innovation and Entrepreneurship 

Make it easy for investors to come in and for startups to operate and grow fueling our economy's growth and making us a force to be reckoned with on the global playing field.