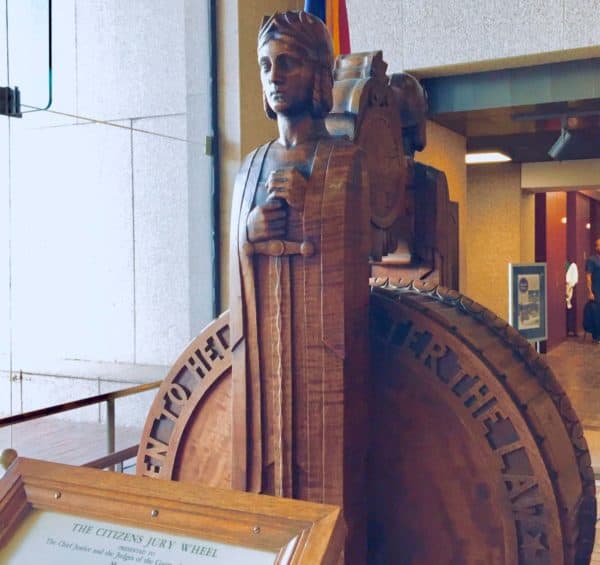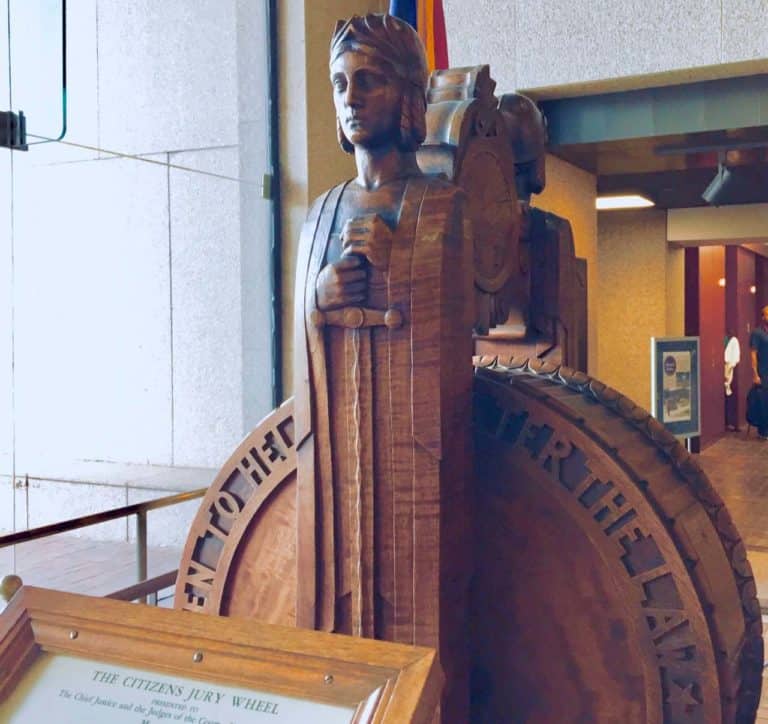 A former employee for the Kraken cryptocurrency exchange (Payward Inc.) is suing the company in California for discrimination, harassment, wrongful dismissal and retaliation for whistleblowing.
The story was broken by Attack of the 50-Foot Blockchain author, David Gerard.
Plaintiff Nathan Peter Runyon, "a decorated Marine wartime veteran," and former Kraken financial analyst says that, during his term of employ, Kraken served customers in sanctioned regions, maintained bank balances that were short millions in customer deposits, and arbitrarily changed the terms of employee stock options without informing them.
Whistleblowing about these problems, the plaintiff claims, eventually led to him being terminated unfairly on the first day of a scheduled medical leave in August 2019.
Runyon says he worked directly under Kraken CFO Kaiser Ng from March 2018 to August 2019 and was asked by Ng within days of his employ to fudge details that would "tick the boxes" in Kraken's FAS Registration AUP audit, "without regard for how accurate the information was…"
The filing states that, "This was the first time Runyon questioned Ng's judgment," and ethics, but the relationship deteriorated from there.
Runyon says he worked long hours for Kraken, on average 55-65 hours a week. He also says he canceled a scheduled vacation, and, at Ng's direction, took a demanding coding class after hours, unpaid.
He claims he was also asked for extraordinary favours, all while being subjected to abusive tirades from Ng, whom Runyon alleges was frustrated by, "his multiple challenges to Ng's fraudulent conduct."
At one point, Runyon says he reluctantly agreed to let Ng use his home address, "for applications for banks and regulators," because Ng told Runyon that he feared exposing his own address due to concerns about his family's safety, "given the kidnappings in cryptocurrency exchanges."
To overcome Runyon's initial reluctance, Runyon alleges that Ng promised to pay $1600/month for the right to use his address- but then never paid. Runyon also claims that an attorney for Kraken told him that Kraken's CEO, Jesse Powell, made the same deal with her- and also never paid.
Runyon also claims basic requests drove Kraken management crazy.
In one instance, Runyon says his request for better Internet connections escalated into a row with Christina Yee, Head of Kraken Experience, and not Runyon's supervisor, who told him, "he was not going to last long at Kraken."
Runyon survived the run-in, but says that, when he uncovered several serious compliance and financial problems at Kraken in coming months, these were shrugged off by the department heads he reported them to.
Runyon says that, in February 2019, he told Kraken compliance officer Steve Christie that the exchange appeared to be doing business in regions under sanction by the U.S. Office of Foreign Assets Control (OFAC).
He says he also broached the same subject with Ng on multiple occasions, but both men ignored him.
Later:
"Runyon discovered that Kraken's bank balances were short of customer deposits…conclud(ing) the bank accounts were short millions of dollars."
Runyon further alleges that he:
"Implored Ng to investigate where the missing funds are…concerned someone hacked into the system or found a loophole and was able to bleed the funds…Ng immediately removed Runyon from working the project after his discovery."
Further on, Runyon's filing states that he believes he was, "Terminated After Discovering Ng Defrauding Kraken Employees."
This claim refers to Runyon's alleged discovery that someone had modified the terms on employees' stock options vesting schedules in a company computer program.
Runyon says he caught what he thought were mistakes and corrected the terms so that they matched those stated in board minutes. Later, however, he found his corrections had been modified back to the incorrect terms.
Runyon says that when he asked Ng about it, Ng said the company was in the process of changing the terms and that the inquiring employee, "does not know it should be (that vesting schedule), so it's not an issue."
Runyon wrote back that he wasn't sure the changes were legal, saying he didn't want Kraken, to take a hit when it is audited when it seeks a future public listing.
Ng then allegedly told Runyon,"To stop worrying about it," and later yelled at him for correcting an employee's email address on company forms without Ng's authorization.
Runyon claims yelling, verbal attacks, and inappropriate comments and questions regarding his status as a disabled veteran ("You don't look disabled," asking if he had ever killed anyone) became regular incidents in the Kraken workplace.
In a performance evaluation, Runyon says Ng told him he should only sleep 2 hours a night in order to be more "productive and dedicated."
In July of this year, Runyon says he asked to go on stress leave after more than a year of long hours without vacation, and was fired on the first day of his leave over Zoom, a teleconferencing app.
Runyon alleges an undue loss of income, humiliation, embarrassment and extreme stress. He is seeking punitive damages and a trial by jury.
Runyon's filing also says the Defendants knew he had a medical disability and, "was able to perform his duties with reasonable accommodations," but did not make these.
The filing also alleges the Defendants failed to prevent, "a pattern and practice" by their employees of intentional discrimination, harassment and retaliation on the basis of his disability, veteran status and whistleblowing activities.
In December of last year, Kraken CEO Jesse Powell invited "a very small, select number of clients to purchase Kraken shares" at a $4 billion USD valuation. (This was a private round.)
Kraken/Payward Inc. have been contacted for comment and any statements will be appended if received.
---
KRAKEN DISCRIMINATION ETC SUIT

---
Sponsored Links by DQ Promote